2017
>
>

Artist as Survivalist
December 7-10, 2017
Satellite Art Show
Booths 116 & 118
Florida
SVA Art Practice presents Artist as Survivalist, which showcases works from emerging artists that respond to natural or man-made cataclysms –economic collapse, energy shortage, environmental disaster, the threat of war– through repurposing and reclaiming imagery and materials with urgency or humor.
An accompanying artist book, In Case of Emergency, and limited-edition risograph prints will be available for sale. In keeping with the theme of the exhibition, and the MFA Art Practice program's commitment to an art that not only challenges but supports, a portion of proceeds from the show will be donated to two outstanding causes: Art of Cultural Evolution and the Hispanic Federation Unidos Disaster Relief & Recovery Program to Support Puerto Rico.
Artists include: Mathias Kessler; Benjamin Quesnel; Lindsay Kane; Sarah Sharp; Jason Mena; Huiqi He
Curated by: Jacquelyn Strycker
The Art Practice program at the School of Visual Arts is a low-residency, interdisciplinary graduate program. A carefully selected, small group of candidates come together at SVA's NYC campus for three successive, intensive summer residency periods where they have the opportunity to work closely with artists, writers, critics, and curators. In the intervening fall and spring semesters, participants engage in required, rich-media online coursework from all over the world.
MFA Art Practice aims to facilitate a global conversation about the arts. Artists in the program engage in research-based practices and are encouraged to converse and collaborate across subject matters using a combination of traditional and non-traditional media, technologies, and techniques.
http://satellite-show.com/
>
>
>
>

Witness
22 October – 5 November 2017
Karachi Biennale
V.M Gallery
Pakistan
A fast-growing art scene has flourished within the white cube spaces of galleries that dot the city. The goal of Karachi Biennale is to bring visual art into public spaces to invite, encourage, and sometimes impose public engagement on the viewing audience. Using the metropolis of the host city as a backdrop, the Karachi Biennale 2017 will present artistic content that addresses topics and initiates discussion under a conceptual framework titled "Witness". Projects will be created that interact with the viewing public to create a platform that is democratic and accessible.
The biennale brings together innovation, excellence and criticality through a multiplicity of curatorial strategies to showcase artists from Pakistan to the world as well as strengthen a regional art exchange. Pakistan has begun to feature prominently on the global map with many points of creative interest that have arisen with the international achievements of its artists These achievements reflect the depth and vitality of art production in the country that is garnering world attention.
The Biennale will create opportunities to engage with the arts community of the city and beyond, through a holistic approach that will go beyond a lateral presentation of works; rather it will be an engagement in the process of being informed about the training and influences that provide content to artistic practices. A point of interest within this process will be to discover points of connectivity with regional practices through physical display and discourse.
Download Karachi Biennale Catalogue
http://www.karachibiennale.org.pk/
>
>
>
>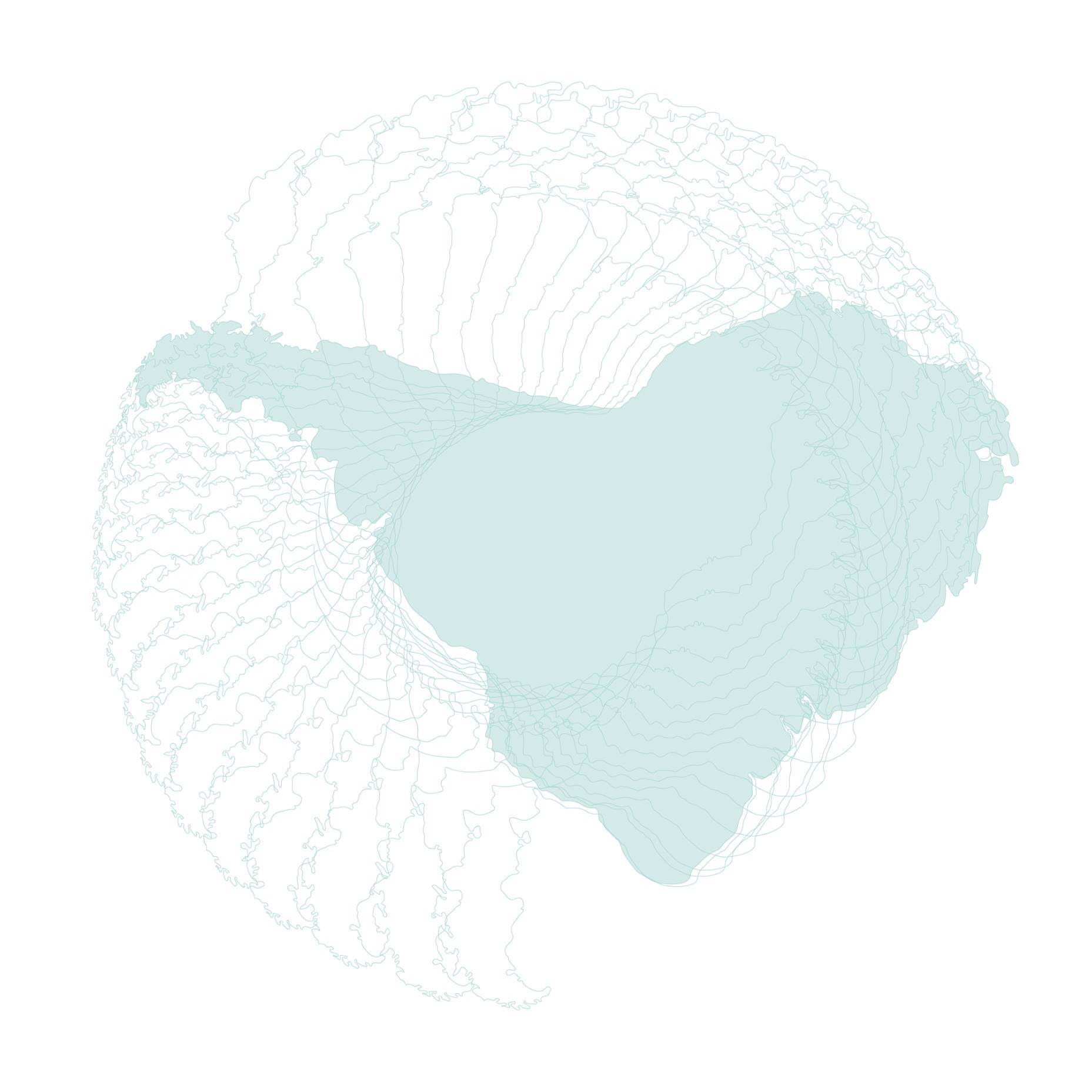 Oficina de Gestion Territorial & Curatorial (Conversatorio)
Martes 3 de octubre a las 18 horas
Espai Colona
Chile
Oficinas de Gestión Territorial & Curatorial es un proyecto a modo de introducción de lo que será La Escuela Internacional del paisaje en el paisaje.
Espai Colona es un espacio y agente autoinstituido que se ubica en la ciudad de Barcelona y Santiago de Chile. Los principios investigativos que le dan forma son lo doméstico y una apertura de las acciones cotidianas, íntimas y afectivas. Funciona desde hace 3 años de manera ininterrumpida, trabajando y colaborando con artistas tanto del plano local como internacional. Se han desarrollado una serie de proyectos, acogiendo propuestas de artistas y comisarios, que han intervenido en distintos espacios del piso que acoge el proyecto.
Espai Colona surge desde la necesidad en la generación de contenidos vinculados a las artes visuales a propósito de una condición y situación específica determinada por la cotidianeidad. Espai Colona sugiere una contra colonización, un retorno desde el colonizado sobre el colonizador, la precariedad sobre la opulencia, considerando trabajar desde la ausencia de recursos para una generación de los contenidos. Es por ello que el territorio se instaura como un asunto central y relevante de ser reflexionado y tratado dentro de esta etapa 2017, es por ello que los cruces diversos para la articulación de un nuevo espacio territorial serán la base principal de investigación a desarrollar en el espacio, unas nuevas formas de pensar los contextos que habitamos y de cómo los modificamos con los cruces de imaginarios provenientes de nuestra añoranza por el origen.
http://www.espaicolona.com/
>
>
>
>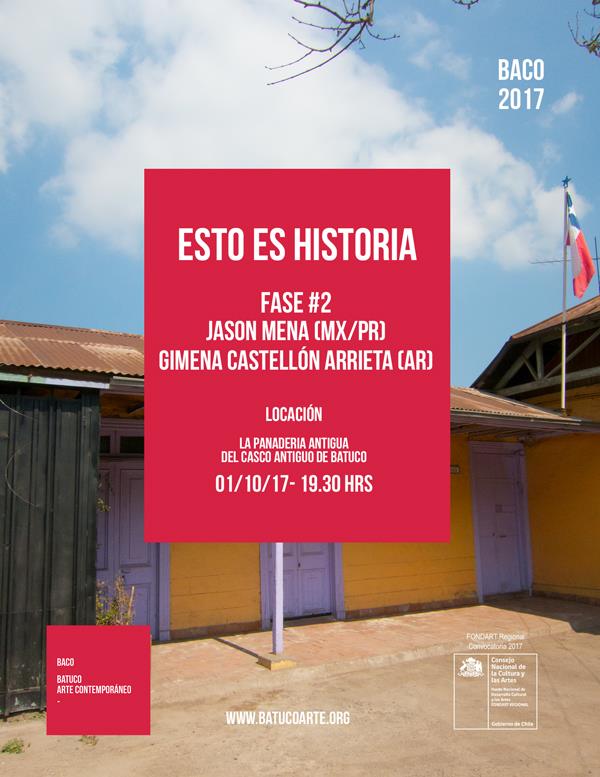 Esto es historia
Proyecto de investigación antigua panadería de Batuco
BACO Batuco Arte Contemporáneo
Chile
Esto es historia es el título de la segunda fase del proyecto BACO 2017 y puede leerse de dos maneras: como una aseveración que reafirma que lo sucedido forma parte de la Historia; como una aseveración que nos afirma que esto ya pertenece al pasado. En cualquiera de los dos casos, se trata de un momento en el que la historia es revisitada, ya sea para afirmar su pertenencia como para indicarnos esos pequeños hechos, esos infraleves que articulan las otras historias, a la que los artistas echan luz de vez en cuando para volver a significarlas. En este caso, la panadería, por estar ubicada a pasos de la estación de trenes de Batuco –que actualmente se encuentra en ruinas–, también se transformaba en un lugar de encuentro, un lugar donde las historias del mismo pueblo se cernían, se amasaban y se horneaban para llegar a los diferentes hogares y formar parte de los relatos en la once o en el desayuno.
En esta fase, la locación convoca un antiguo oficio, el del panadero, así como a dos artistas latinoamericanos que han estado trabajando el último mes en la misma locación. Desde fines de agosto, Gimena Castellón Arrieta –Argentina, 1979– y Jason Mena –Puerto Rico, 1974– han estado investigando y trabajando en la ex panadería Batuco. Se trata de un lugar emblemático para el pueblo, que dejó de funcionar hace 4 años, pero que contiene una larga historia la cual se remonta al País Vasco, lugar de origen de la familia Corta Berasategui, la cual fundó esta panadería en 1960.
Durante muchos años esta fue la única panadería del pueblo, la cual procuraba abastecer de pan a toda la comunidad de Batuco. Bien es sabido que el consumo de pan en Chile ronda los 100 kilos por persona al año, siendo uno de los mayores consumidores de pan en el mundo, dato no menor que ha motivado a los dos artistas invitados –a quienes como extranjeros les ha llamado la atención este dato– a profundizar en el proceso de hacer pan. Gracias a un grupo de panaderos que alguna vez trabajó en la panadería Batuco y que ahora realizan su oficio en otras panaderías del sector, los artistas han podido experimentar con hallullas, marraquetas y colizas, así como con las implicancias sociales y colectivas de un oficio fundamental en nuestra cultura rural y urbana.
El proyecto BACO se encuentra, desde 2013, activando lugares abandonados o ruinas contemporáneas en las inmediaciones del pueblo de Batuco, al norte de Santiago, mediante la intervención de artistas contemporáneos. El objetivo es realizar cruces entre los valores simbólicos e históricos que le den vida a los afectos depositados en los lugares, así como también generar nuevos dispositivos para la creación contemporánea que sean sensibles a las historias locales y a su devenir. El proyecto en si, más que proponer espacios de trabajo a los artistas, los pone ante el desafío de asimilar y desarrollar su obra ante el encuentro de lo otro, bajo la extrañeza de un lugar que no cuenta con una infraestructura cultural, pero que tiene una gran cantidad de relatos y anécdotas que permiten desarrollar –bajo una lógica fragmentaria– las dinámicas y materialidades que cada artista trabaja.
https://bacoarte.org/
>
>
>
>
Taller Mediación
PENTA UC
Pontificia Universidad Católica de Chile
Chile
El Programa de Estudios y Desarrollo de Talentos, PENTA UC, fue creado el 30 de Enero del 2001, por la Pontificia Universidad Católica de Chile (como parte de la Vicerrectoría Adjunta de Investigación y Doctorado (VRAID) dependiente de la Vicerrectoría Académica), con el propósito de abrir un espacio académico de trabajo teórico y práctico, para potenciar las capacidades de los niños y jóvenes chilenos con talentos académicos.
Para ello, ofrece un innovador programa de enriquecimiento extracurricular, dirigido a escolares de 6ª Básico a 4to. Medio, llamado PENTA UC, que acoge mayoritariamente a jóvenes de escasos recursos provenientes de establecimientos municipalizados de distintas comunas del Gran Santiago. También recibe en menor proporción, a alumnos de colegios particulares subvencionados y privados. Todos ellos asisten a cursos y talleres en distintas áreas del conocimiento, dictados mayoritariamente por reconocidos profesores de la UC, en las aulas y otras dependencias del Campus San Joaquín.
http://www.pentauc.cl/
>
>
>
>

Esto es historia: procesos y oficios del pan (Conversatorio)
Viernes 29 de septiembre a las 19 horas
CasaPlan
Valparaiso, Chile
CasaPlan es un espacio de difusión y producción de artes visuales en Valparaíso, que alberga tanto a creadores emergentes como a consagrados, de diversas disciplinas. Tienen como perspectiva ser un espacio de encuentro, de vinculación, de diálogos, de experimentación y de reflexión en torno al arte. CasaPlan es una iniciativa independiente, que subsiste mayoritariamente de la gestión de sus propios espacios, y por lo tanto autónomo.
http://www.casaplan.cl/
>
>
>
>

Video Art in Latin America
Curated by Glenn Phillips (Getty Research Institute) and Elena Shtromberg (University of Utah)
September 17, 2017 - December 16, 2017
LAXART in collaboration with the Getty Research Institute (GRI)
Pacific Standard Time: LA/LA Latin American and Latino Art in LA
Hollywood, California
Artists: Pável Aguilar, Alejandra Alarcón, Sonia Andrade, Geraldo Anhaia Mello, Lucas Bambozzi, Angie Bonino, Javier Bosques, Patricia Bueno & Susana Torres, Javier Calvo, Gloria Camiruaga, Ulises Carrión, José Castrellón, Colectivo Zunga, Donna Conlon & Jonathan Harker, Analívia Cordeiro, Ximena Cuevas, Sandra De Berduccy, Alejandra Delgado, Gastón Duprat & Mariano Cohn, Juan Manuel Echavarría, Erika & Javier, Magdalena Fernández, Regina José Galindo, Adriana García Galán, Mario García Torres, Luis Gárciga, Anna Bella Geiger, Adela Goldbard, Gabriela Golder, Cao Guimarães & Rivane Neuenshwander, Karlo Andrei Ibarra, Mariana Jurado, Maria Laet, Jessica Lagunas, Diego Lama, Glenda León, Alejandro Leonhardt & Matias Rojas Valencia, Cinthia Marcelle, Luis Mata & Juan Carlos Portillo, Adrián Melis, Jason Mena, Joiri Minaya, Ronald Morán, Carlos Motta, Gisela Motta, Leandro Lima & Claudia Andujar, Oscar Muñoz, Charly Nijensohn, Clemente Padín, Patricio Palomeque, Leticia Parente, Antonio Paucar, Enrique Ramírez, Berna Reale, José Alejandro Restrepo, Miguel Angel Ríos, Alex Rivera, Lotty Rosenfeld, Nicolás Rupcich, Ernesto Salmerón, Martín Sastre, Regina Silveira, Carlos Trilnick, Unidad Pelota Cuadrada, Pola Weiss y Tatyana Zambrano.
More than 60 works of video art from Latin America, many never before seen in the U.S., will be presented in a landmark exhibition at LAXART from September 17 through December 16, 2017 as part of the Getty's city-wide art initiative Pacific Standard Time: LA/LA. Organized by LAXART in collaboration with the Getty Research Institute (GRI), Video Art in Latin America surveys groundbreaking achievements and important thematic tendencies in Latin American video art from the 1960s until today.
"We have worked with hundreds of artists, curators, and scholars in more than a dozen countries to trace historical narratives of the field," said Glenn Phillips, head of modern and contemporary collections at the Getty Research Institute and co-curator of the exhibition. "Very few museum and research collections in the United States contain video work from Latin America. Through this exhibition and our ongoing research, we seek not only to expose audiences to an important medium of artistic expression from Latin America, but also to provide resources and access for future research and scholarship."
The exhibition is part of an ongoing Getty Research Institute research project undertaken by the exhibition curators Glenn Phillips (GRI) and Elena Shtromberg (University of Utah) on projects related to video art in Latin America since 2004. Since 2013, Shtromberg and Phillips have been conducting extensive research in Latin America, visiting with artists, curators, and scholars and organizing several major public screenings.
The emergence of video art in Latin America is marked by staggered and multiple points of development across more than a dozen artistic centers over a period of more than 25 years. The earliest experiments with video in Latin America began in Argentina and Brazil in the 60s and 70s, respectively. In the late 1970s artists in Colombia, Mexico, and Puerto Rico began to use video. Artists in Chile, Cuba, and Uruguay took up the medium in the 1980s and the 1990s and 2000s saw video art movements emerging in Ecuador, Guatemala, and Costa Rica.
"In the latter part of the 20th century, early portable video equipment, in particular the Portapak, represented a decentralized media outlet for voicing opposition. At this time, video artists positioned the body as the site of expression in traumatic political contexts," said co- curator Elena Shtromberg. "Contemporary video artists in Latin America are continuing to pursue social themes, exploring ideas about gender, ethnic, and racial identity as well as the consequences of social inequality, ecological disasters and global violence."
At LAXART, in Hollywood, visitors will encounter several immersive video art installations in the center of the exhibition space as well as three galleries featuring single channel videos arranged in six thematic programs which include: The Organic Line; Defiant Bodies; States of Crisis; Economies of Labor; Borders and Migrations; Memory and Forgetting. An important feature of the exhibition is a specially curated library adjacent to the gallery spaces. This publicly accessible library will function as a Video in Latin American Art study room featuring dozens of books on the subject, including many books that are out-of-print or otherwise hard to find in the U.S.
Opening September 15, 2017, Pacific Standard Time: LA/LA is a far-reaching and ambitious exploration of Latin American and Latino art in dialogue with Los Angeles. Led by the Getty, Pacific Standard Time: LA/LA is the latest collaborative effort from arts institution across Southern California, featuring more than 70 exhibitions exploring wide-ranging aspects of Latin American and Latino arts and culture.
The Getty Research Institute is an operating program of the J. Paul Getty Trust. It serves education in the broadest sense by increasing knowledge and understanding about art and its history through advanced research. The Research Institute provides intellectual leadership through its research, exhibition, and publication programs and provides service to a wide range of scholars worldwide through residencies, fellowships, online resources, and a Research Library. Additional information is available at www.getty.edu.
http://laxart.org/
>
>
>
>

Relational Undercurrents: Contemporary Art of the Caribbean Archipelago Exhibition Catalog
Publication by the Museum of Latin American Art in collaboration with Fresco Books
SF Design, LLC. Distributed by Duke University Press
Relational Undercurrents: Contemporary Art of the Caribbean Archipelago accompanies an exhibition curated by Tatiana Flores for the Museum of Latin American Art in Long Beach, California, which forms part of the Getty Foundation's Pacific Standard Time: LA/LA. This initiative examines the artistic legacy of Latin America and U.S. Latinos through a series of exhibitions and related programs. This exhibition catalog and volume edited by Flores and Michelle Ann Stephens calls attention to the artistic production of the Caribbean islands and their diasporas, challenging the conventional geographic and conceptual boundaries of Latin America. The editors offer an "archipelagic model," which proposes a mapping of the Caribbean from the perspective of its islands as distinct from its continental coasts. The exhibition, organized around the four themes of Conceptual Mappings, Perpetual Horizons, Landscape Ecologies, and Representational Acts, highlights thematic continuities in the art of the insular Caribbean, placing Hispanophone artists in visual conversation with those from Anglophone, Francophone, Dutch, and Danish backgrounds. In accompanying essays, curators, critics, and scholars discuss particular artistic traditions in Cuban, Puerto Rican, Dominican, and Haitian art and theorize the broader decolonial and archipelagic conceptual frameworks within which such works are produced. Relational Undercurrents will be on display that the Museum of Latin American Art from September 16, 2017, through February 25, 2018
https://www.dukeupress.edu/
>
>
>
>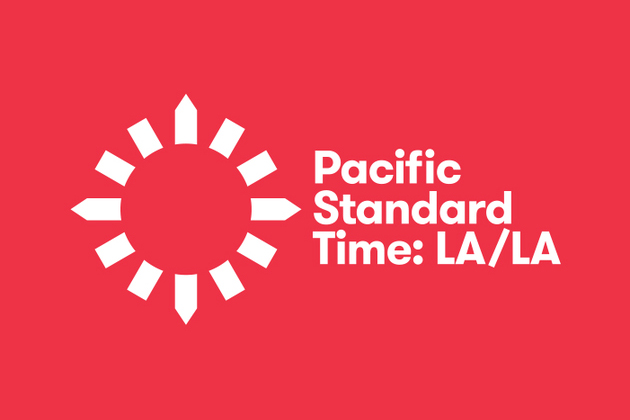 Relational Undercurrents: Contemporary Art of the Caribbean Archipelago
Curated by Tatiana Flores
September 16, 2017 - February 25, 2018
Pacific Standard Time: LA/LA Latin American and Latino Art in Los Angeles
Museum of Latin American Art (MOLAA)
Long Beach, California
Relational Undercurrents: Contemporary Art of the Caribbean Archipelago will call attention to a region of the Americas that is difficult to categorize and often overlooked: the island nations of the Caribbean. The exhibition proposes an "archipelagic model"—defining the Caribbean from the perspective of its archipelago of islands, as distinct from the continental experience—to study issues around race, history, the legacy of colonialism, and the environment. The exhibition features artists from the Hispanophone, Anglophone, Francophone, and Dutch Caribbean. Relational Undercurrents will emphasize the thematic continuities of art made throughout the archipelago and its diasporas, challenging conventional geographic and conceptual boundaries of Latin America. This approach draws particular attention to issues arising from the colonial legacy that are relevant to Latin America as a whole, but which emerge as central to the work of 21st-century Caribbean artists, including Janine Antoni (Bahamas), Humberto Diáz (Cuba), Jorge Pineda (Dominican Republic), and Allora & Calzadilla (Puerto Rico). The curator is Tatiana Flores.
The exhibition will be featured at MOLAA from September 16, 2017 through January 2018, and then it will travel to the Wallach Art Gallery, Columbia University, New York City, Summer 2018; The Patricia & Philip Frost Art Museum, Florida International University, Miami, Fall 2018; Portland Museum of Art, Portland, Maine, Spring 2019; and the Delaware Art Museum, Wilmington, Delaware, Summer 2019.
Conceptual Mappings focuses on works that represent an active effort to map intentional connectivities. Artists in this section plot regional and insular constellations that encompass both fractures and links.
Nayda Collazo-Llorens, Juana Valdes, Ewan Atkinson, Nyugen Smith, Jean-Ulrick Désert, Tania Bruguera, Karlo Andrei Ibarra, Ibrahim Miranda, Engel Leonardo, Charles Campbell, Firelei Báez, Scherezade Garcia, Adler Guerrier, María Elena González, Samir Bernárdez, María Martínez-Cañas y Kim Brown, María Magdalena Campos-Pons, Limber Vilorio, Lisa C Soto, Glenda León
Perpetual Horizons presents the particularity of the insular perspective, with the horizon emerging repeatedly as a limit and as a threshold of possibilities.
Janine Antoni, Tony Cruz, Carlos Martiel, Yoan Capote, Roberto Stephenson, Fermín Ceballos, Humberto Díaz, Quisqueya Henríquez, Jorge Luis Bradshaw, Marianela Orozco, Jason Mena, Laura Castro, Fausto Ortiz, Nadia Huggins, Manuel Piña, Jeanette Ehlers, Andil Gosine, René Emil Bergsma, Jean-Luc de Laguarigue
Landscape Ecologies considers the Caribbean as a region of shared ecosystems and habitats.
Angel Otero, Edouard Duval-Carrié, Lilian Garcia-Roig, Deborah Jack, Sofia Maldonado, Blue Curry, David Gumbs, Natusha Croes, Christopher Cozier, Nicole Awai, Allora & Calzadilla, Tony Capellán, Frances Gallardo, Glenda Salazar Leyva, Beatriz Santiago Muñoz, Ricardo de Armas, Vladimir Cybil Charlier, Lynn Parotti, Charles Juhasz-Alvarado, Guerra de la Paz, Marc Latamie, Joiri Minaya
Representational Acts foregrounds representation as an active process rather than a passive translation of the visible world. As opposed to the mimetic function associated with representation in traditional art history, the artists who comprise this section regard representation in a political sense.
Ebony G. Patterson, Miguel Luciano, Kishan Munroe, Sofía Gallisá Muriente, Jorge Pineda, Ernest Breleur, Camille Chedda, Sasha Huber, Edgar Endress, David Bade, Charo Oquet, Antonia Wright, Cosmo Whyte, Elia Alba, Sandra Stephens and David Sansone, Barbara Prezeau-Stephenson, Myrlande Constant, Raquel Paiewonsky, Jimmy Robert, Maksaens Denis, Didier William, Marlon Griffith
Relational Undercurrents: Contemporary Art of the Caribbean Archipelago
This exhibition catalog, edited by exhibition curator Tatiana Flores and Caribbeanist scholar Michelle A. Stephens, is a major scholarly monograph which includes eight commissioned essays on the topic of contemporary art and thought of the Caribbean islands. Distributed by Duke University Press, 352 pages, 200 color plates, edition of 2,500
Part I: Relational Undercurrents: Contemporary Art of the Caribbean Archipelago
Director's Foreword
Relational Undercurrents: Towards an Archipelagic Model of Insular Caribbean Art
Tatiana Flores and Michelle A. Stephens
Inscribing into Consciousness: The Work of Caribbean Art
Tatiana Flores
Catalogue images
>
Part II: The Caribbean Islands and their Diasporas
Actes de Transformation:Mixing and Mapping of Haitian Aesthetics
Jerry Philogene
Among the Islands: Dominican Art at Home and Abroad
Rocío Aranda-Alvarado
A Local History in the Global Narrative: Notes on Cuban Art between Two Centuries
Antonio Eligio (Tonel)
Aglutinación: The Collective Spirit of Puerto Rican Art
Laura Roulet
>
Part III: The Archipelagic Caribbean
On Metaphysical Catastrophe, Post-Continental Thought, and the Decolonial Turn
Nelson Maldonado-Torres
There are no islands without the sea
Being a compendium of facts, fictions, names, etymologies, lyrics, and questions, in the form of a broken-up archipelago
Nicholas Laughlin
Arc'd Relations: Archive and Archipelago in the Greater Caribbean
Michelle A. Stephens
>
Part IV: Checklist and Biographies
Exhibition Checklist
Artist Biographies
Kaitlyn Argila, Diego Atehortúa, and Kaitlin Booher
Contributor biographies
Bank of America is the presenting sponsor of Pacific Standard Time: LA/LA, with additional support provided through the Pacific Standard Time Leadership Council, a group of art supporters from across the region. A complete list of exhibitions, with descriptions and images, is available at the website below.
http://www.pacificstandardtime.org/
>
>
>
>

Residencia
Batuco Arte Contemporaneo (BACO)
Chile
El primer espacio de arte contemporáneo en la ciudad de Batuco, Chile.
http://bacoarte.org/
>
>
>
>

_VIDEO SUR_ (POSTPONED)
From June 21st to July 16th 2017
From Wednesday to Sunday, from 12:00 to midnight
North Abutment of the Bridge Alexandre III
Paris
_VIDEO SUR_ is a video art program proposed by arte-sur.org - a website dedicated to Contemporary Art in Latin America founded by the independent curator Albertine de Galbert.
Like a kaleidoscope, Artesur invited independent structures and collectives which are active in Latin America to propose a selection of artist's videos. Plural and multipolar, this program offers an immersion into the Latin- American contemporary art scene through the eyes of the actors who make the artistic life of the continent, who encourage and support it. An opportunity to discover many artists, and with them, the spaces and networks that support them in their investigations and their experimentations.
The project will be presented in the context of a temporary occupation - lead by the association Plateau Urbain - of the Showcase, a former 1400 square-meters night Club located under the bridge Alexandre III next to the Grand Palais.
The videos will be projected in a black box fitted out in a simple and welcoming way, offering the public an opportunity to relax and discover the works.
Exceptional screening sessions in the presence of artists Laura Huertas Millán, Marcos Ávila Forero, Enrique Ramírez and Iván Argote will punctuate the permanent program.
Detailed program available: arte-sur.org/video-sur
_VIDEO SUR_ is presented in the context of the temporary occupation project of the north abutment of the bridge Alexandre III led by the association Plateau Urbain.
The association Plateau Urbain emanates from an idea: to temporarily use the vacant and obsolete part of the building stock. Plateau Urbain made available these vacant spaces for cultural, associative, and social economy actors. For the summer, the City Council of Paris has entrusted this association with a space of more than 1400m2, formerly occupied by the Showcase Club. Plateau Urbain has therefore proposed to offer to several collectives the opportunity to occupy this space in order to imagine and conceive a heteroclite program, in the manner of a 'Cadavre Exquis'. The space, located under the north abutment of the Pont Alexandre III, is an exceptional place of the Parisian heritage, reserved for years to a relatively small audience. Exhibitions, concerts, balls, DJ set and other free activities will be offered to the public and to the walkers.
arte-sur.org is a website dedicated to contemporary art in South America, founded in 2011 by independent curator Albertine de Galbert after a one-year prospective trip across the continent to meet its artists and cultural actors.
Conceived as a database, the site brings together a selection of fugitive and scattered lines through contemporary Latin American art presenting the work of artists and curators, as well as galleries, museums, fairs and exhibitions, Biennales, but also residencies program.
Arte-sur.org is developed within beam prod., a a nonprofit organisation of general interest, aiming to encourage artistic creation and documentary writing by carrying out projects of exhibitions and cultural cooperation.
Participants:
La Embajada (Mexico): Melissa Guevara, Jesús Hdez-Güero, Maria Raquel Cochez, Edgar León, Guillermo "Habacuc" Vargas, Regina Jose Galindo, David Perez Karmadavis, Antonio Pichilla, Deborah Castillo, Jason Mena, Enrique Ježik
TEOR/éTica (Costa Rica): Lucia Madriz, Stephanie Williams, Roberto Guerrero, Marton Robinson
Despacio (Costa Rica): Carlos Fernandez, Javier Calvo, Abigail Reyes
Espira (Nicaragua): Darling López Salinas, Miguel Díaz, Elyla Sinvergüenza, Patricia Belli, María Félix Morales, Ricardo Huezo, Federico Alvarado
(BIS) Oficina de proyectos (Colombia): Ana Maria Millán, Colectivo Maski, Herlyng Ferla, Juan Obando, Alberto Lezaca
CaldodeCultivo (Colombia): CaldodeCultivo
Residência Artística Cambridge (Brasil): Ícaro Lira
OLHO (Brasil): Letícia Ramos, Ana Vaz, Tamar Guimarães
Galería Ruby (Argentina): Malena Pizani, Josefina Labourt, Julián Gatto
Y.ES Contemporary Art (El Salvador): Verónica Vides, Crack Rodriguez, Victor Hugo Portillo
Arte Actual FLACSO (Ecuador): IrinaLilianaGm, Valeria Andrade, Alex Schlenker, José Antonio Guayasamín
BARRO Arte Contemporáneo (Argentina): Agustina Woodgate, Nicanor Araóz, Amalia Ulman, Matías Duville
Also Participating: Die Ecke (Chile), Proyectos Ultravioleta (Guatemala), La Ene (Argentina)
http://www.arte-sur.org/
>
>
>
>

You really know where you are. For the first time in history
Unicorn Centre for Art
Beijing
Unicorn Centre for Art and Intelligentsia Gallery are thrilled to present "You really know where you are. For the first time in history", a group exhibition with installations, video, photography, poetry, painting and sculpture exploring idealistic and critical outlooks on utopian idealism in a time of media depictions of crisis.
Borrowing its title from Aldous Huxley's narrative of biotechnological determinism, You Really know where you are. For the First time in history focuses on the point where media, identity, idealism and utopia converge. Images of fantasy and realism are embedded in dialogues that reveal the frugality of utopias and the surreal nature of current events. Facing contemporary, past and future challenges, the project allows not only to envision alternative scenarios, but to render forms of critique, and draw the blueprints of multiple alternating, and coexisting futures.
Marking Intelligentsia Gallery's third anniversary, and a preview Embassy of the third iteration of The Wrong Digital Art Biennale the exhibition presents a new chapter in the unfolding plot of a story of fantastic proportions, summoning both, physical and digital avatars to declare that 'You really know where you are. For the First time in History.'
Opening IRL on July 8, the exhibition will remain an online embassy for the Digital Art Biennale until the end of the year.
Artists: Chen Wei, Li Zhengde, Tianzhuo Chen, Sebastian Alonso Bessonart, Lin Ke, Ada Sokol, Camille Ayme, Ju Anqi, Cristina Tufiño, Alessandro Rolandi, Jason Mena, Lena Tsibizova, Olga Rodina, Anastasia Soboleva, Oliver Haidutschek, Ophelia S. Chan, Ma Yongfeng, Laurent Segretier, Robbin Heyker, Christopher Rey Perez, Fala Atelier, Yang Yuan Yuan, Andreas Angelidakis, Ganko, Jeff Miller & Drew Miligan, Garcia Frankowski, Niels Betori Diehl, Ren Zhitian, Robbin Heyker, Xiao Xiao, Troyka Union, Ma Yongfeng, Fala Atelier
http://intelligentsiagallery.com/
>
>
>
>

Juannio
Subasta de Arte Latinoamericano
Del 1 al 25 de Junio 2017
Museo Ixchel del Traje Indígena
Guatemala
De carácter benéfico, privado y no lucrativo, Juannio es el evento de arte más importante de Centro América. Se inició en 1964 con el objetivo de apoyar económicamente al Instituto Neurológico de Guatemala, el cual fue establecido en 1961. El Instituto Neurológico es una institución privada, no lucrativa, dedicada a la atención de niños y jóvenes de escasos recursos con necesidades educativas especiales. En su mayoría atiende a niños con Síndrome Down.
Además de exponer la obra seleccionada por el Jurado Calificador, el Comité de Juannio con el apoyo de los curadores, de coleccionistas y de galerías amigas y reconocidas, y de acuerdo a criterios previamente establecidos escoge algunas obras de célebres artistas nacionales o internacionales para que las nuevas tendencias y las propuestas más acreditadas y reconocidas del arte latinoamericano puedan tener lugar el día de la subasta. Es un honor formar parte de esta invitación. Pero también es importante aclarar que, debido a su naturaleza, este tipo de obra tiende a ser más costosa. Una de las funciones más importantes de esta iniciativa es suscitar el coleccionismo del más alto nivel, promoviendo el acercamiento del guatemalteco al mercado de arte más exclusivo, tanto a nivel local como internacional.
http://juannio.org/
>
>
>
>

Imagen sin fronteras
Fotográfica Bogotá 2017
Dentro del marco del VII Encuentro Internacional de Fotografía en Colombia
20 de mayo hasta el 10 de agosto de 2017
Jacob Karpio Galería y Museo Nacional de la Fotografía (Fotomuseo)
Colombia
Artistas: Jason Mena (PR), Fernanda Lina Hernández (ARG), Ellen Jentzen (USA), Sebastian Jaramillo (COL)
Este encuentro, organizado por Fotomuseo, se ha desarrollado desde hace diez años y está enfocado en la visualización y el aprendizaje de los colombianos a través de exposiciones gratuitas en espacios públicos, paraderos de buses, vallas, articulados de Transmilenio, galerías y museos. Para este año, el país invitado de honor será Francia, y se ofrecerán talleres en diversas universidades dirigidos por artistas internacionales; un ciclo teórico y de cine, en el que se presentarán largometrajes y cortometrajes galardonados a nivel internacional. También están invitados y confirmados artistas de China, Kuwait, Bangladesh, Rusia, Israel, Japón, Egipto, Etiopía, Somalia, Sudáfrica, Kenia, España, Alemania, Polonia, Inglaterra, Portugal, Suiza, Países Bajos, Suecia, Ucrania, EE. UU., Puerto Rico, México, Colombia, Chile, Argentina, Brasil, Australia y Nueva Zelanda.
http://fotomuseo.org/
>
>
>
>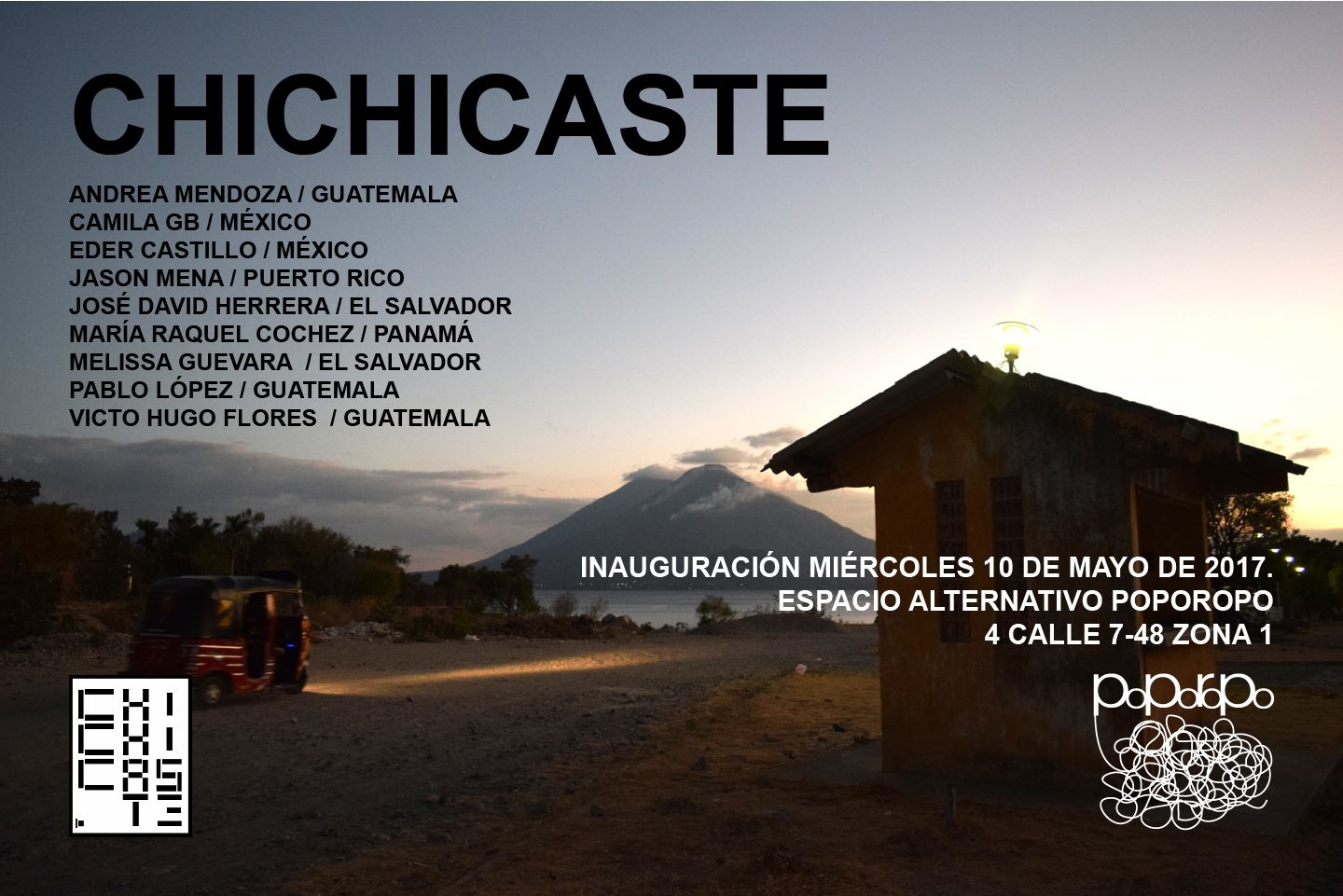 Chichicaste Exhibición Residentes
Miércoles 10 de Mayo al Sábado 03 de Junio
horarios de 17 a 24 hrs
Proyecto Poporopo
Guatemala
http://www.chichicaste.org/
>
>
>
>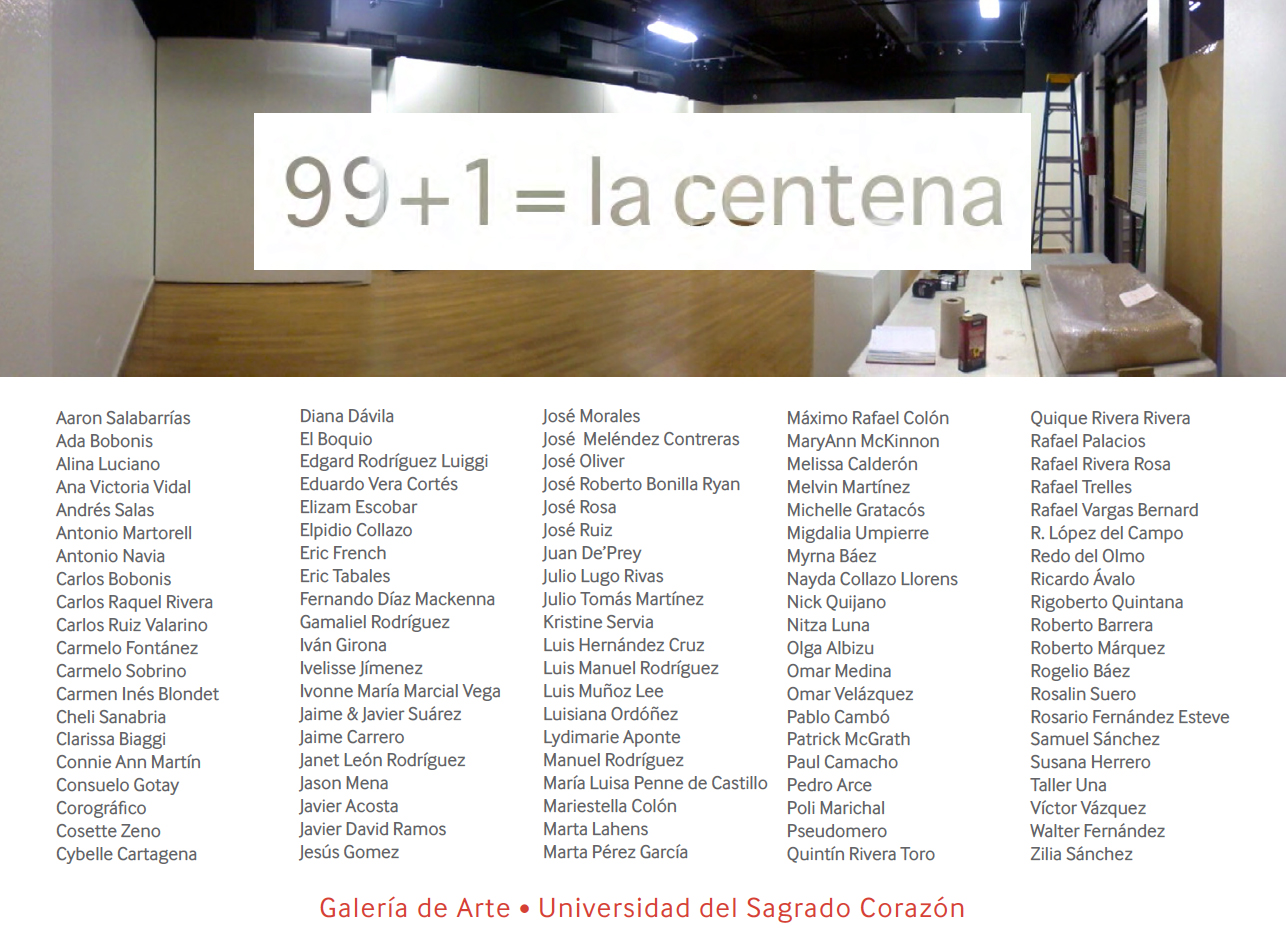 99+1=La Centena
Jueves, 4 de mayo a partir de las 7:00 p. m. hasta el 1 de julio de 2017
Curaduría: Melissa Ramos Borges
Galeria de Arte USC
Universidad del Sagrado Corazón (USC)
Puerto Rico
Muestra que celebra alcanzar la exhibición número 100 de la Galería de Arte de la Universidad del Sagrado Corazón, de manera ininterrumpida por los pasados veintidós años. Con esta muestra se celebra la centésima exhibición de manera ininterrumpida por los pasados veintidós años y se rinde homenaje a una centena de artistas que fueron protagonistas de las pasadas 99 exhibiciones.
Para esta ocasión se amplían las paredes de la Galería de Arte y los artistas exhibirán su trabajo en distintos espacios dentro del recinto santurcino, entre ellos, el Estudio de Tecnologías Creativas (StudioLab), el Centro de Innovación Colaborativa-Neeuko, la Biblioteca María Teresa Guevara, el Jardín Escultórico, el Centro de Estudiantes y la Plaza de las Artes.
Como parte de la celebración especial se presentará una obra de la maestra Myrna Báez la cual data del 2013 y esta será la primera vez que se exhibe. El proyecto cuenta con la gestión de Melissa M. Ramos Borges, historiadora de arte.
Artistas participantes: Aaron Salabarrías, Ada Bobonis, Alina Luciano, Ana Victoria Vidal, Andrés Salas, Antonio Martorell, Antonio Navia, Carlos Bobonis, Carlos Raquel Rivera, Carlos Ruiz Valarino, Carmelo Fontánez, Carmelo Sobrino, Carmen Inés Blondet, Cheli Sanabria, Clarissa Biaggi, Connie Ann Martín, Consuelo Gotay, Corográfico, Cosette Zeno, Cybelle Cartagena, Diana Dávila, El Boquio, Edgard Rodríguez Luiggi, Eduardo Vera Cortés, Elizam Escobar, Elpidio Collazo, Eric French, Eric Tabales, Fernando Díaz Mackenna, Gamaliel Rodríguez, Iván Girona, Ivelisse Jímenez, Ivonne María Marcial Vega, Jaime & Javier Suárez, Jaime Carrero, Janet León Rodríguez, Jason Mena, Javier Acosta, Javier David Ramos, Jesús Gomez, José Morales, José Meléndez Contreras, José Oliver, José Roberto Bonilla Ryan, José Rosa, José Ruiz, Juan De'Prey, Julio Lugo Rivas, Julio Tomás Martínez, Kristine Servia, Luis Hernández Cruz, Luis Manuel Rodríguez, Luis Muñoz Lee, Luisiana Ordóñez, Lydimarie Aponte, Manuel Rodríguez, María Luisa Penne de Castillo, Mariestella Colón, Marta Lahens, Marta Pérez García, Máximo Rafael Colón, MaryAnn McKinnon, Melissa Calderón, Melvin Martínez, Michelle Gratacós, Migdalia Umpierre, Myrna Báez, Nayda Collazo Llorens, Nick Quijano, Nitza Luna, Olga Albizu, Omar Medina, Omar Velázquez, Pablo Cambó, Patrick McGrath, Paul Camacho, Pedro Arce, Poli Marichal, Pseudomero, Quintín Rivera Toro, Quique Rivera Rivera, Rafael Palacios, Rafael Rivera Rosa, Rafael Trelles, Rafael Vargas Bernard, R. López del Campo, Redo del Olmo, Ricardo Ávalo, Rigoberto Quintana, Roberto Barrera, Roberto Márquez, Rogelio Báez, Rosalin Suero, Rosario Fernández Esteve, Samuel Sánchez, Susana Herrero, Taller Una, Víctor Vázquez, Walter Fernández, Zilia Sánchez.
Como parte de la programación educativa de la exposición se realizarán recorridos guiados para los estudiantes y el sábado 10 de junio a las 2:00 p. m. habrá una actividad abierta al público general.
La Galería está localizada en el patio interior del edificio Barat Sur de la U.S.C en Santurce, Ave. Ponce de León, Parada 26 y media. La entrada es libre de costo.
http://www.sagrado.edu/
>
>
>
>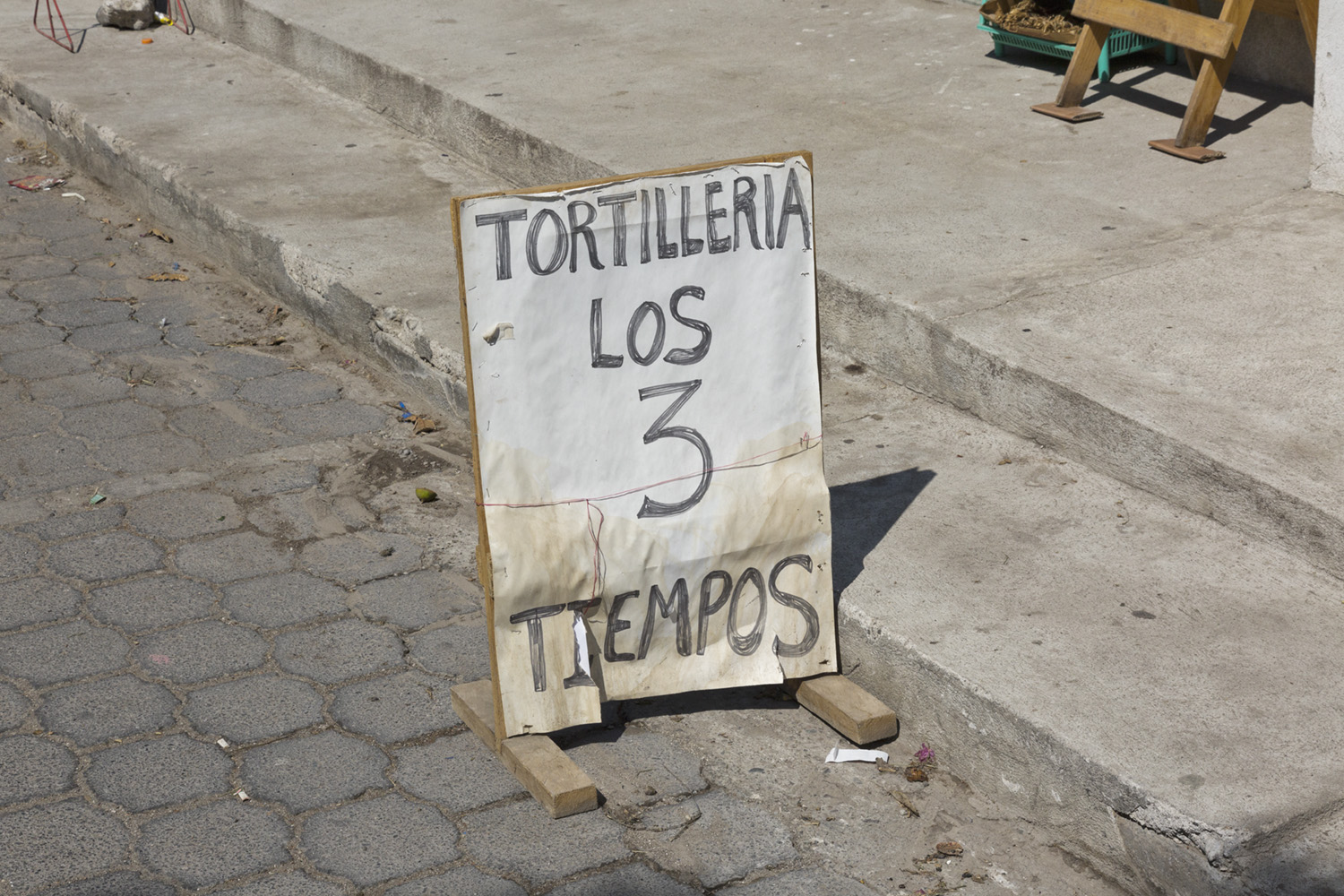 Los 3 Tiempos
20 de abril a las 17:00 hrs.
Centro de Investigación Científica y Cultural de San Pedro la Laguna, Sololá
Guatemala
Esta muestra expositiva está conformada por el resultado del trabajo de investigación y producción artística que se realizó dentro de la residencia a Chichicaste durante el mes de Abril. Propone una revisión crítica de los elementos que ofrece Guatemala a los ojos de creativos de tres diferentes países, en esta ocasión originarios de México (Camila Gb), de Puerto Rico (Jason Mena) y de Panamá (Maria Raquel Cochez). Las siguientes tres piezas surgen como ejercicios de vinculación y análisis crítico del contexto en el cuál la residencia está emplazada; funcionan a manera de síntesis, haciendo patente la relación de sincretismo cultural, no solo entre las mismas comunidades que coexisten en Guatemala, sino también entre los diferentes artistas latinoamericanos que compartieron tiempo y espacio.
Chichicaste es un proyecto internacional, multidisciplinario y sin fines de lucro, enfocado en el fortalecimiento de ideas, acciones y bienes culturales.
Con sede en la ciudad de Panajachel, Guatemala, Chichicaste cuenta con un programa de residencias para artistas guatemaltecos y extranjeros, que introduce a los creativos en el contexto cultural y socio-económico del Lago de Atitlán a partir de la colaboración con artistas y creadores locales.
http://cicc-solojnaoj.org/
>
>
>
>

Victoria sobre el sol
Curaduria: Josseline Pinto
MANIFESTO-espacio
Abril, 2017
Guatemala
Observar el paisaje es pensar sobre nuestra propia mirada ante un desconocido infinito. Como ejercicio pictórico es además situar un punto específico que parte el plano en un horizonte, dos mitades, dos espacios. El paisaje para el espectador siempre será un punto de referencia, un más allá permanente que abarca toda su visión.
Para esta exposición, el artista puertorriqueño Jason Mena propone como hilo conductor la abstracción del paisaje en el que ha estado inmerso recientemente como parte de su residencia en Proyecto Chichicaste en Panajachel. El Lago de Atitlán más que ser el punto de partida para sus piezas, es el escenario de un video, dos pinturas y una instalación. Esta última sostiene, suspendida como un sol tendido en la línea del horizonte, una moneda de Quetzal, pequeño símbolo de un poder mucho más grande como lo es la economía del país.
La investigación de Mena gira desde sus primeros años en la observación del espacio y sus contradicciones; pero sobretodo en las dinámicas sociales de economía, transacciones y poder que en esos espacios se ejecutan. En Victoria sobre el sol el artista utiliza este interés y la moneda para reflexionar el verdadero valor simbólico que le atribuimos al dinero y cómo este puede ser nuestro único horizonte, nuestro frente, paisaje y punto de referencia. Sin dejar de lado lo pictórico de esa línea imaginaria que trazamos al observarlo.
Sus pinturas, por ejemplo, son las típicas artesanías locales de paisajes en serie de los volcanes de Atitlán que pueden comprarse en el mercado, pero están cubiertos por un bloque de color rojo que justo atraviesa la imagen por el horizonte.
La elección de color es intencional, y podemos interpretarlo como el color de los movimientos sociales y lo "social" en general, que abarca el paisaje y le da una referencia.
Además, las piezas de esta exposición son ejercicios personales de relación con el entorno; y la línea blanca que sostiene la moneda en el centro es justo la altura de la mirada del artista; justo su percepción de las cosas.
Bajo esta misma mirada personal, el video presentado en esta muestra fue grabado el día 9 Tijax (17 de abril 2017), que según el calendario maya tiene como polaridad el sur y como elemento el agua. Este día, según el calendario "significa también el poder del pensamiento dirigido y la fuerza de la inteligencia, la fuerza interna del planeta, el magma, el poder del volcán, catalizador del fuego sagrado"[1], justo el paisaje que el muelle le abre al artista. Aquí de nuevo el elemento de la moneda es importante como símbolo; y Mena la ofrenda al agua como un gesto de reconciliación, al mismo tiempo que de intromisión. La moneda cae al agua, crea un dibujo mientras cae al fondo y desaparece en la bastedad de agua de la naturaleza. ¿Quién entonces tiene el poder en el juego de las relaciones con el entorno? Y ¿Qué tanta importancia tiene el dinero en nuestras vidas? ¿Nuestro paisaje es un paisaje de transacciones y valores o de espacios contemplativos y puntos de referencia personales?
Al final, Victoria Sobre el Sol nos abre sutilmente pequeñas reflexiones sobre a lo que apunta nuestra mirada y sobretodo, a lo visto desde nuestros ojos.
-Josseline Pinto, Guatemala
[1] Sabiduría Maya (s.f.) obtenido de http://www.sabiduriamaya.org/home/calculador/tuqij_inc.php
http://manifestoespacio.com/
>
>
>
>

Residencia del 4 al 22 de abril 2017
Chichicaste
Guatemala
Chichicaste es un proyecto internacional y multidisciplinario, sin fines de lucro, enfocado en la producción del fortalecimiento de ideas, acciones y bienes culturales en distintas latitudes. Con sede en la ciudad de Panajachel, Guatemala. Chichicaste cuenta con un programa de residencias para artistas guatemaltecos y extranjeros, que introduce a los creadores en el contexto social y económico del Lago de Atitlán, en conjunto con artistas y creadores locales, para así crear códigos visuales que se integren con el entorno, físico y virtual.
http://www.chichicaste.org/
>
>
>
>

Victoria sobre el sol
Conversatorio
MANIFESTO-espacio
Guatemala
Conversatorio a cerca de la obra del artista puertorriqueño Jason Mena.
MANIFESTO-espacio es un proyecto experimental de creación autónoma y autogestión dedicado a la exhibición, investigación y producción de arte contemporáneo ubicado en la Ciudad de Guatemala.
Nos manifestamos hacia los pequeños gestos, las piezas de carácter efímero, intervenciones in-situ, happenings, obras relacionales y documentaciones de procesos artísticos de artistas emergentes o nuevos proyectos de artistas consolidados.
Nuestro programa incluye conversatorios, ciclos de cine documental, talleres, subastas mínimas y procesos de mediación enfocados al público general. Proponemos la documentación y generación de archivos que apoyen la historia del arte en Guatemala, por medio de publicaciones de artista y registros digitales.
Sin una intención comercial, MANIFESTO-espacio es un sitio de reflexión, crítica y experimentación artística insertado en un contexto local en el que las prácticas y exposiciones tradicionales continúan dominando.
http://manifestoespacio.com/
>
>
>
>

Entre Islas
Festival Internacional de Videoarte
Del 4 al 9 de abril de 2017
Festival Internacional de Vídeoarte de Camagüey
Cuba
El Festival Internacional de Videoarte "Entre islas" surge como iniciativa para conectar internacionalmente a través del lenguaje del videoarte los valores artísticos de diferentes zonas geográficas diferenciadas culturalmente. La soldadura artística viene ligada mediante la temática común de la insularidad y el cuestionamiento sobre el territorio. La riqueza que ofrece el intercambio social y cultural se dispone abrumadora, pudiéndose encontrar discursos que abordan temáticas como la emigración, la frontera, la identidad, la patria o el concepto de región.
Se ha invitado a diversos comisarios procedentes de diferentes frentes espaciales, quienes han seleccionado una pieza realizada por un artista insular.
A través del festival se genera un diálogo internacional que busca una mirada crítica del concepto de emplazamiento "Entre islas".
Participantes:
NUEVA ZELANDA:
Rob Garrett (Comisario)
Bronwyn Holloway-Smith and Simon Ward (Artistas)
SICILIA:
Serena Ribaudo (Comisaria)
canecapovolto (Artistas)
MADEIRA:
Vítor Magalhães (Comisario)
Martinho Mendes (Artista)
PUERTO RICO:
Sofia S. Reeser del Río (Comisaria)
Jason Mena (Artista)
ISLA MARGARITA:
Leyla Dunia (Comisaria)
Luis Mata y Juan Carlos Portillo (Artistas)
ISLAS CANARIAS:
Adonay Bermúdez (Comisario)
Moneiba Lemes (Artista)
http://www.festivalentreislas.com/
>
>
>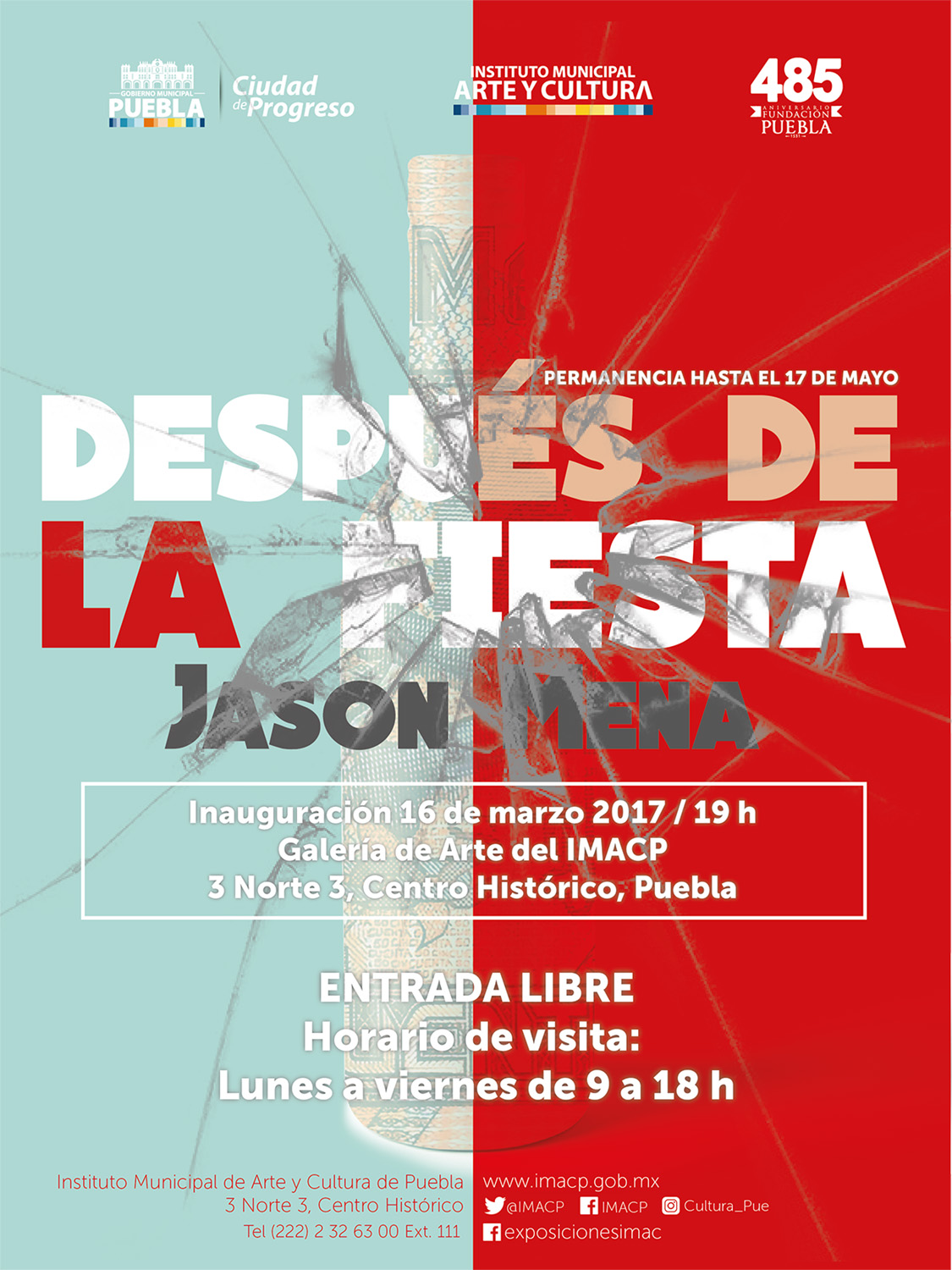 Después de la fiesta (Arte y Economía)
Galería 3 Norte 3
Instituto Municipal de Arte y Cultura de Puebla (IMACP)
16 de marzo - 17 de mayo de 2017
Mexico
Panorama económico, deuda externa, pobreza laboral, emisión monetaria e inflación interna, son algunos de los argumentos que hoy día forman gran parte de nuestro habitual léxico, constantemente recordándonos que nos encontramos en medio de una volátil recesión económica.
Durante el actual periodo, desencadenado en otoño del año 2008 por el estallido de la burbuja inmobiliaria en Estados Unidos; la crisis financiera se ha desplegado a una velocidad y escala que ni el mas tenaz pesimista podia haber predicho lo siguiente: Para el año 2009, el PIB mundial había descendido un 5% y el crecimiento del comercio mundial fue negativo por primera vez desde la Segunda Guerra Mundial.
Esta abrupta desaceleración económica provoco en muchos el temor de volver a caer en una prolongada recesión como lo fue la Gran Depresión de los años treinta. Los políticos se encontraban atemorizados no solo por la magnitud del daño causado a la economía, sino también por el peligroso impacto político que esta recesión podía traer en la estabilidad del sistema internacional. Las problemáticas relacionadas a la estabilización de los mercados financieros y el rescate a la economía, acapararon el centro de atención de los gobiernos alrededor del mundo. Para el año 2010, la economía global mostró una ligera señal de recuperación debido a numerosos bail-outs (rescates financieros) a bancos y gastos públicos a un nivel nunca antes visto. Estas operaciones resultaron extremadamente costosas, dando lugar a una nueva ola de especulación financiera debido al déficit acumulado, poniendo a prueba la fortaleza de las economías; hasta las mas poderosas naciones. A la luz de este panorama cabe la incógnita de saber si la verdadera prueba decisiva aun esté por llegar.
http://www.imacp.gob.mx/
>
>
>
>

Charla
Martes 21 de febrero de 2017 a las 11:00 am
Anfiteatro Antiguo Hospital de la Concepción
Escuela de Artes Plásticas y Diseño de Puerto Rico (EAPD)
Puerto Rico
Jason Mena, egresado de la Escuela de Artes Plásticas y Diseño de Puerto Rico, conversa acerca de su obra plástica y como la misma lo ha encaminado al desarrollo del proyecto La Embajada en la Ciudad de Mexico; organización que aborda las ideas relacionadas a la economía, el territorio y la nacionalidad dentro de la actual crisis de representación.
http://www.eap.edu/
>
>
>
>
>
>
>
>
>
>
>
>
>
>
>
>
>
>
>
>