2021
>
>
>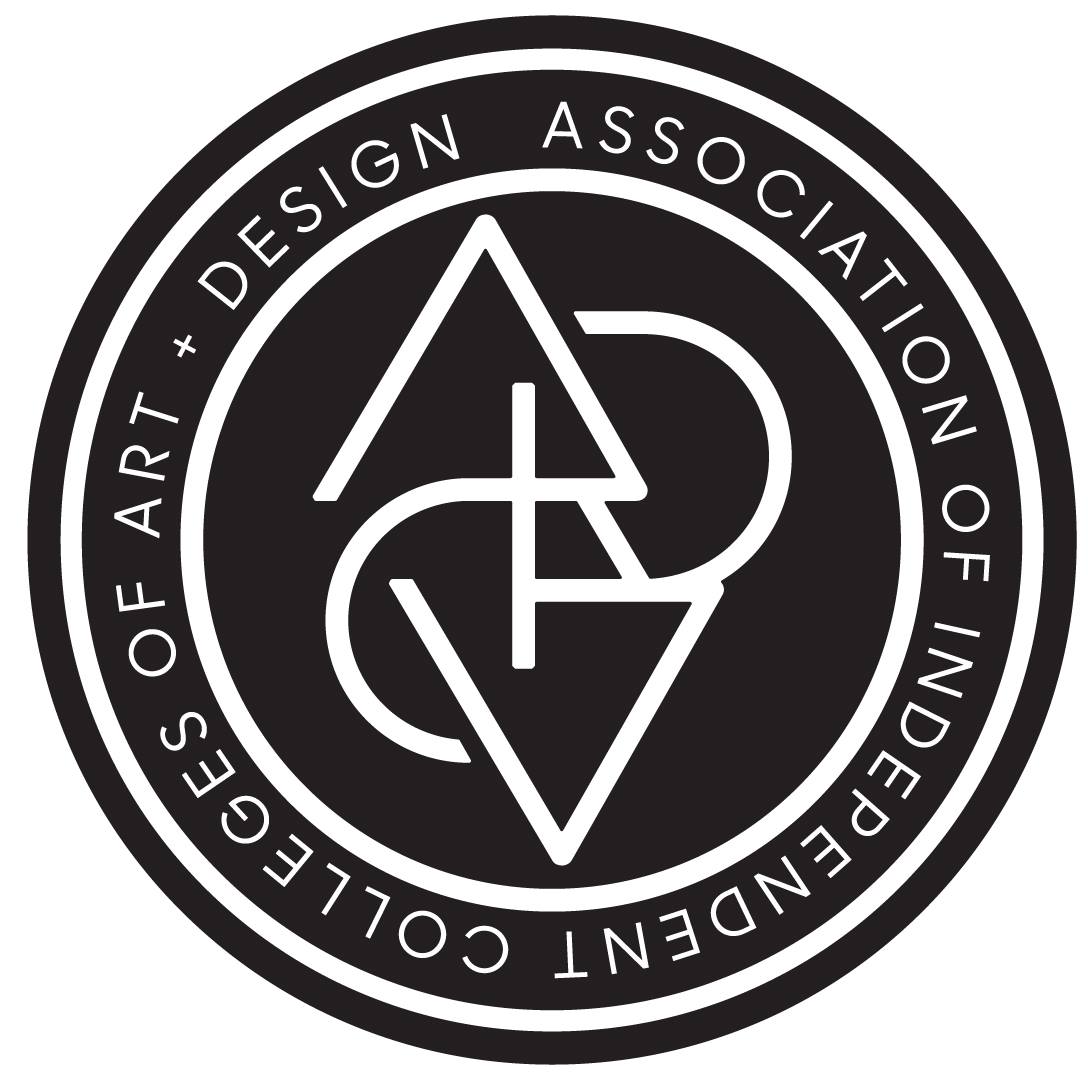 Nominated for The AICAD Post-Graduate Teaching Fellowship
The AICAD Post-Graduate Teaching Fellowship program seeks to provide professional practice opportunities to high-achieving alumni who have recently graduated from AICAD member schools, while also increasing the racial and ethnic diversity of faculty at these institutions. AICAD institutions aspire to create a climate that recognizes and values diversity as central to excellence in art and design education.
AICAD Fellowships include structured and unstructured mentoring and professional development opportunities along with direct teaching experience, health benefits, and other monetary supports.
AICAD – the Association of Independent Colleges of Art and Design – is a non-profit consortium of 39 leading art schools in the US and Canada. It was founded in 1991 by a group of 25 presidents who felt a need for the similarly structured art schools to come together so as to mutually develop their schools and programs. Our mission is to help strengthen the member colleges individually and collectively, and to inform the public about these colleges and the value of studying art and design.
https://www.aicad.org/
>
>
>
>

The Studios
In residence from June 16 - July 13, 2021
MASS MoCA Massachusetts Museum of Contemporary Art
Massachusetts
The Studios is MASS MoCA's artist and writer residency program situated within the museum's factory campus and surrounded by the beautiful Berkshire Mountains. Operated by MASS MoCA's Assets for Artists program, the residency runs year-round and hosts up to 12 artists at a time. Artists of any nationality can apply for stays of 1-8 weeks, though most offered stays are 2-5 weeks.
The Studios at MASS MoCA's Puerto Rico Artist Fellowship has selected its third cohort of Puerto Rico-based artists to receive funded residencies of up to four weeks, including housing, studio space, daily meals, museum access, plus travel and living costs, for artists of all disciplines.
MASS MoCA's Assets for Artists program, selected artists receive private studio space on MASS MoCA's campus, newly renovated housing, free access to the museum's galleries throughout the residency, shared use of printmaking and weaving equipment, optional financial and business coaching from Assets for Artists staff, and a daily group meal.
The 2020 Puerto Rico Fellowship program is supported by the Dorothea L. Leonhardt Foundation, John & Janie Strachan, the Sustainable Arts Foundation, the Benjamin family and several anonymous donors.
https://www.assetsforartists.org/studios-at-mass-moca/
>
>
>


Forma y Sustancia
Festival Internacional de Perfomance 2021
VIDEOPERFORMANCE
1. Patricia Orellana Solares (El Salvador)
2. Alexander CHV (Costa Rica)
3. Diego Garzón (Colombia)
4. Sylvain Souklaye (Francia/Estados Unidos)
5. Carolina Camelo (Colombia)
6. Jorge Tadeo Baldeón (Perú)
7. Jesús Movellán (España)
8. Gabriela Reyna (Cuba)
9. Marina Barsy Janer (Puerto Rico)
10. Evelyn Loaiza (Colombia)
11. Liyu Xue (Estados Unidos)
12. Dimple B. Shah (India)
13. Juan David Medrano (Colombia)
14. Jordina Ros & Pere Estadella (España)
15. Hussein Waham (Irak/Austria)
16. Anabel Vanoni (Argentina/México)
DOCUMENTACIÓN
1. Ada Suárez (Argentina)
2. Mayté Esparza (México)
3. María Daniela Rojas (Colombia)
4. Nico Rodríguez Sosa (Argentina)
5. Man Yu (Costa Rica)
6. Miguel Romero (Honduras)
7. Claudia Garzón (Colombia)
8. Manuel Tzoc Bucup (Guatemala)
9. Jason Mena (Puerto Rico/México)
10. Mario Orbes (Colombia)
STREAMING
1. Bruno Borgna (Argentina)
2. Matilde Guerrero (Colombia)
3. María Eugenia Chellet (México)
4. Hugo Rebel (España)
+ info: http://racacentroamerica.com/

>
>
>
>


>
Proyecto colectivo en el que participan más de 40 artistas de 20 países.
El Museo Nacional de Bellas Artes tiene el agrado de presentar una exposición virtual colectiva organizada, durante los meses de confinamiento a causa de la pandemia mundial, por el artista y teórico Luis Camnitzer.
A través de su cuenta de Facebook, Camnitzer realizó un llamado abierto en el que propuso homenajear a héroes y heroínas desconocidos de la sociedad poniendo en entredicho el proceso habitual de la elección, financiación y construcción de los monumentos oficiales.
El resultado reúne 47 obras realizadas por importantes artistas de distintas latitudes –como Italia, Guatemala, Filipinas, España, El Salvador, Estados Unidos, Panamá, Kurdistán, Cuba, Alemania, Uruguay, Colombia, Venezuela, Chile, Nicaragua, Suecia, Puerto Rico, Costa Rica, Brasil y Argentina–, que responden de manera singular y original a la propuesta del artista, proponiendo diversos abordajes sobre el tema.
Andrés Duprat
Director del Museo Nacional de Bellas Artes
La colección de proyectos que se presenta aquí es el producto de un llamado abierto hecho público en julio de 2020 a través de Facebook y de algunos correos electrónicos a artistas amigos. La idea surgió durante los meses de confinamiento producido por el covid-19. La posibilidad de crear monumentos a héroes desconocidos no es nueva, y entre los precedentes que nos comunicaron cuando la convocatoria reproducida aquí se hizo pública se debe mencionar el "Monumento al Heladero Desconocido", que Javier Tellez hiciera el 25 de octubre de 2001 en Valencia, Venezuela. Heladeros con su carrito se turnaron sobre un pedestal, y el alcalde de Valencia proclamó la fecha con el "Día del heladero".
Luis Camnitzer
Artista y teórico
*Ver aquí todas las imágenes de la exposición virtual: https://www.flickr.com/photos/186501806@N04/albums/72157718149713561
Sobre "Ideas para Monumentos en homenaje a las heroínas y los héroes desconocidos"
La imagen generalmente asociada con el héroe es masculina y con uniforme militar. Los monumentos celebran a individuos que murieron al servicio de causas,con frecuencia dudosas, creadas por intereses poderosos. Sin embargo, la mayoría de los actos heroicos son anónimos y en beneficio de nuestros semejantes, muchas veces cuestionando la legitimidad de aquellos que financian los monumentos.
Este llamado es para llenar un hueco cultural y celebrar a aquellos miembros de la sociedad que no son homenajeados a pesar de ser indispensables en el freno de los abusos de poder, en el cuidado de nuestra salud mental y física, y en general en la manutención de nuestro bienestar como especie humana dentro de un entorno habitable.
Artistas participantes:
Esther Aldaz (España)
Rosa Barba (Italia)
José Bedia (Cuba)
Luis Camnitzer (Uruguay)
Osvaldo Cibils (Uruguay)
Claudia DeMonte (Estados Unidos)
Sam Durant (Estados Unidos)
Magdalena Fernández (Venezuela)
Beatriz Red Star Fletcher (Estados Unidos)
Harrell Fletcher (Estados Unidos)
martinafischer13 (Alemania)
Louis Hock (Estados Unidos)
Isidro López-Aparicio (España)
Georg Lutz (Alemania)
Roberto Jacoby (Argentina)
Marco Maggi, (Uruguay)
David Enrique Martínez Guerrero (Colombia)
Ed McGowin (Estados Unidos)
Melendi & Rennó (Brasil)
Jason Mena (Puerto Rico)
Sylvia Meyer (Uruguay)
Michael Müller (Alemania)
Alicia Mihai Gazcue (Uruguay)
Priscilla Monge (Costa Rica)
Jonas Monib (Alemania)
Ronald Morán (El Salvador)
Cristina Ochoa (Colombia)
Renato Orara (Filipinas)
Nadin Ospina (Colombia)
Francisco Papas Fritas (Chile)
Jenny Perlin (Estados Unidos)
Jenny Polak (Estados Unidos)
Liliana Porter (Argentina)
Ángel Poyón (Guatemala)
Raúl Quintanilla Armijo (Nicaragua)
Leo Ramos (Argentina)
Angelo Ricciardi (Italia)
Kay Rosen (Estados Unidos)
Danny Ruiz (El Salvador)
Walid Siti (Kurdistán)
Luis Sosa (España)
Tamara Stuby (Argentina)
Alina Tenser (Estados Unidos)
Sophie Tottie (Suecia)
Ana Tiscornia (Uruguay)
José Toirac (Cuba)
Humberto Vélez (Panamá)
>
>
Sobre Luis Camnitzer:
Artista uruguayo, nacido en Alemania, en 1937. Vive en Nueva York desde 1964. Profesor Emérito de la Universidad del Estado de Nueva York. Entre 1999 y 2006, fue curador para artistas emergentes en The Drawing Center, Nueva York. Fue curador pedagógico de la 6ta Bienal de MERCOSUR y curador pedagógico de la Fundación Iberé Camargo, Porto Alegre, Brasil, de 2007 a 2010. Hasta 2012, fue asesor pedagógico de la Colección Patty Phelps de Cisneros. Co-fundador y co-director de ACE (Arte como Educación), preparó el manual para maestros del Museo Guggenheim de Nueva York y el Museo Jumex de Ciudad México para la muestra "Bajo el mismo sol", y colaboró en el Manual para la escuela sustentable de UES en Lo Zárate, Chile. Trabaja en la coordinación del Proyecto Barrios del Centro de Fotografía de la Intendencia Municipal de Montevideo.
+ info: https://www.bellasartes.gob.ar/
>
>
>
>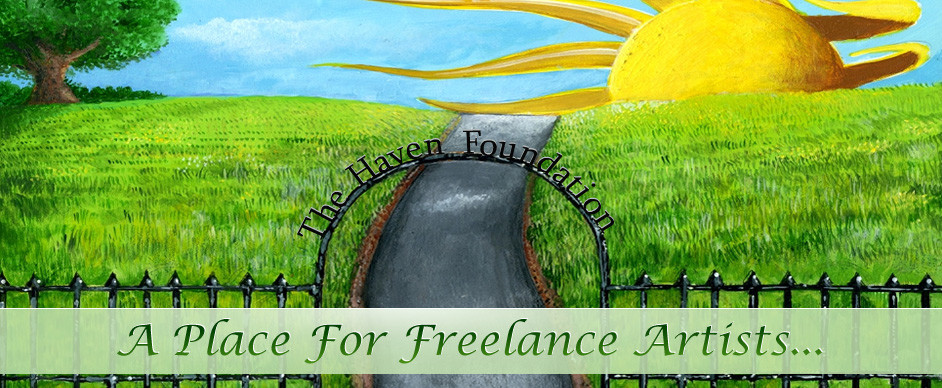 The Haven Foundation Grant
The mission of The Haven Foundation is to offer interim financial assistance to freelance professionals in the arts who face crises. The Foundation's reach in the United States and its awards are granted with a view to helping individuals overcome temporary adversity and return to full-time work.
In the summer of 1999, I was struck by a careless driver and nearly killed while taking my daily walk. It was ten months before I was able to work productively again. Some years later, a good friend of mine, audio reader Frank Muller, suffered terrible head injuries as a result of a motorcycle accident. He never worked again. My luck was infinitely better than Muller's, but the two events set me thinking about the uniquely perilous situation of many freelance artists. The majority of mid-list writers, audio readers, and freelancers in the book and publishing industry have little or no financial cushion in the event of a sudden catastrophic accident such as that suffered by Muller and myself. Many aren't affiliated with any professional associations or guilds that can help them in the event of such reversals. Even those who are affiliated with organizations such as The Authors' Guild cannot look for much beyond token help over a short period of time.
My response to this has been the creation of The Haven Foundation. Its goals will be threefold:
First, to establish a compassionate and committed group of board members willing to sift through cases and identify those where the need seems to be the greatest. These "greatest need" cases would be freelance members of the fine arts community – who have found themselves unable to work due to disease or accident. We will also focus on freelancers who lost their homes and workspaces (with freelancers these are often the same) as a result of natural disasters or other catastrophic events.
Second, to help a number of these individuals each year, based on need.
Third, to establish cut-off points for such help. As I have discovered, the decision to cut off aid is an agonizing one, and best made by a group rather than by an individual. I have come to believe, however, that it must be made if help is to be rendered to the many rather than the few.
—Stephen King
http://www.thehavenfdn.org/
>
>
>
>
>
>
>
>
>
>
>
>
>
>
>
>
>
>
>
>