Current + Upcoming
>
>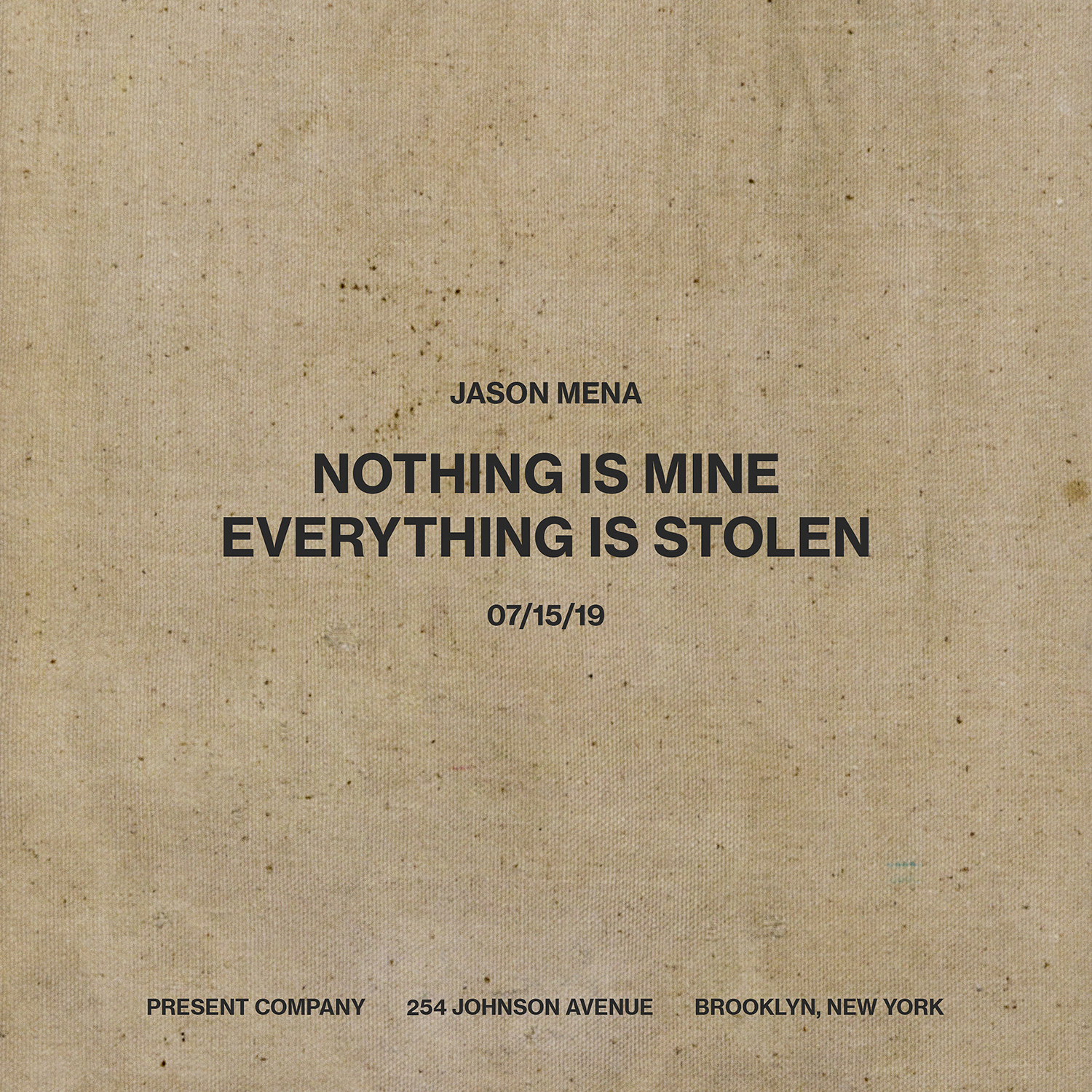 Nothing is Mine Everything is Stolen
Curated by Luis Camnitzer
Opening Reception: 7:00 PM - 8:00 PM, Monday, July 15, 2019
Closing Reception: 8:00 PM - 9:00 PM, Saturday, July 20, 2019
Gallery Hours: Tuesday - Friday, by appointment.
Present Company
New York
Concerned with ideas of monetary transaction and value creation, subsequent in both their symbolic and practical condition "Nothing is Mine Everything is Stolen" challenges preconceived notions of what precisely is it that we value in art, or for that matter, in money.
Focusing on economic issues emerging from colonial, capitalist and imperialist forces, Jason Mena (Puerto Rico) considers informal modes of production and exchange, paying particular attention to the nature of these practices and their possible impact on the social, political, and cultural domain.
https://present-co.com/
>
>
>
>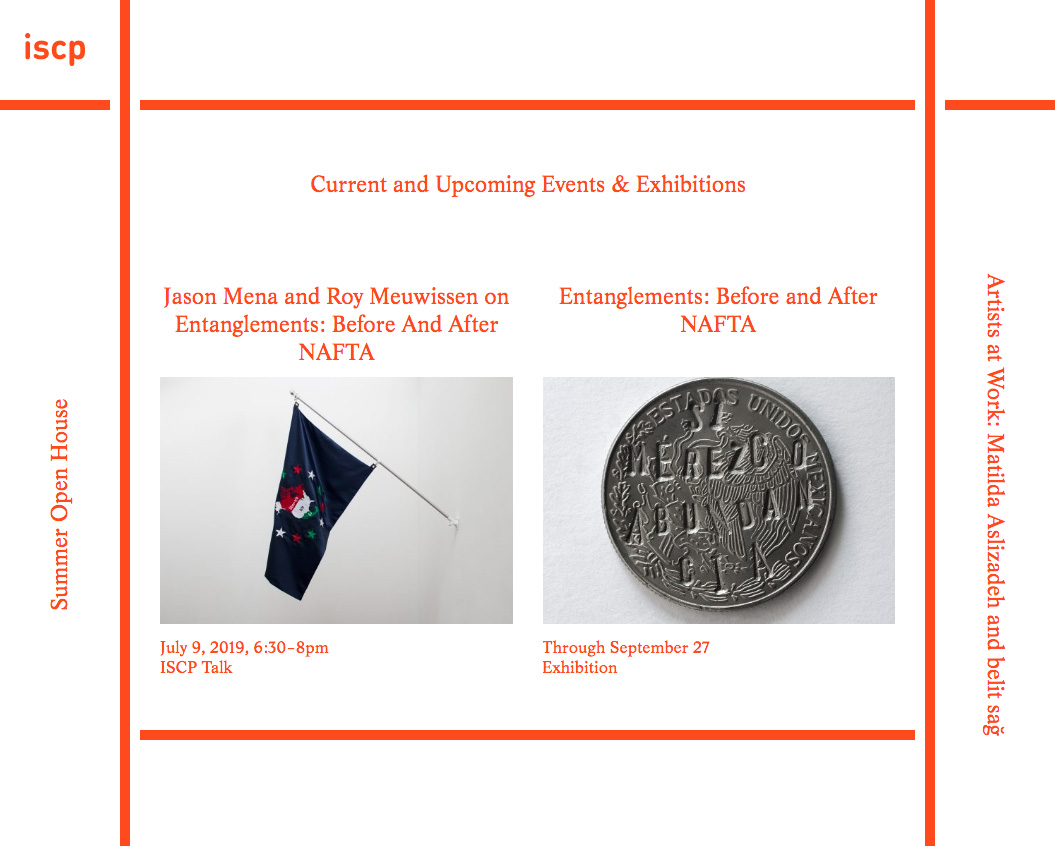 ISCP Talk
Entanglements: Before And After NAFTA
July 9, 2019, 6:30 – 8:00 pm
International Studio & Curatorial Program (ISCP)
New York
In the context of the current ISCP exhibition Entanglements: Before And After NAFTA, curated by Bárbara Perea Legorreta, ISCP Jane Farver Curatorial Resident, two of the participating artists will offer insights into their research and recent work developed for this project.
Jason Mena will discuss his interest in economic trends, commodities, currency and value by establishing a comparison between the abandonment of the gold standard and the adoption of free-floating exchange rates.
Roy Meuwissen will briefly outline and situate Allan Sekula's Geography Lesson: Canadian Notes within his ongoing research project, which takes up Sekula's investigation into economic histories by tracing connections between all three NAFTA trading partners. Sekula's text will serve as a starting point to explore the virtual disappearance of vocabularies of industrialization and class distinction from much contemporary discourse—and their paradoxical resurrection in recent political arenas, in favor of post-Fordist approaches.
This program is supported, in part, by Greenwich Collection Ltd.; Hartfield Foundation; Jane Farver Memorial Fund; Lambent Foundation Fund of Tides Foundation; New York City Department of Cultural Affairs, in partnership with the City Council; New York State Council on the Arts with the support of Governor Andrew M. Cuomo and the New York State Legislature; and Stavros Niarchos Foundation (SNF).
http://www.iscp-nyc.org/
>
>
>
>


Relational Undercurrents: Contemporary Art of the Caribbean Archipelago
Curated by Tatiana Flores
From 22 Jun 2019 – 08 Sep 2019
Delaware Art Museum
Delaware
Curated by Tatiana Flores and organized by the Museum of Latin American Art(MOLAA), in Long Beach, California, Relational Undercurrents: Contemporary Art of the Caribbean Archipelago presents 21st-century art by artists with roots in Haiti, the Dominican Republic, Cuba, Puerto Rico, Curaçao, Aruba, St. Maarten, St. Martin, Martinique, Guadeloupe, Trinidad, Jamaica, The Bahamas, Barbados, and St. Vincent. Acknowledging the great diversity represented by these various countries, the exhibition explores thematic continuities found among the region. Relational Undercurrents features contemporary painting, installation art, sculpture, photography, video, and performance by over 50 artists from the islands of the Caribbean.
This exhibition has been organized by the Museum of Latin American Art (MOLAA), Long Beach, California for the Getty Foundation's Pacific Standard Time: LA/LA initiative. This exhibition is made possible in Delaware by the Emily du Pont Memorial Exhibition Fund. Additional support was provided, in part, by a grant from the Delaware Division of the Arts, a state agency in partnership with the Delaware Division of the Arts, a state agency, in partnership with the National Endowment for the Arts. The Division promotes Delaware arts events on www.DelawareScene.com.
https://www.delart.org/
>
>
>
>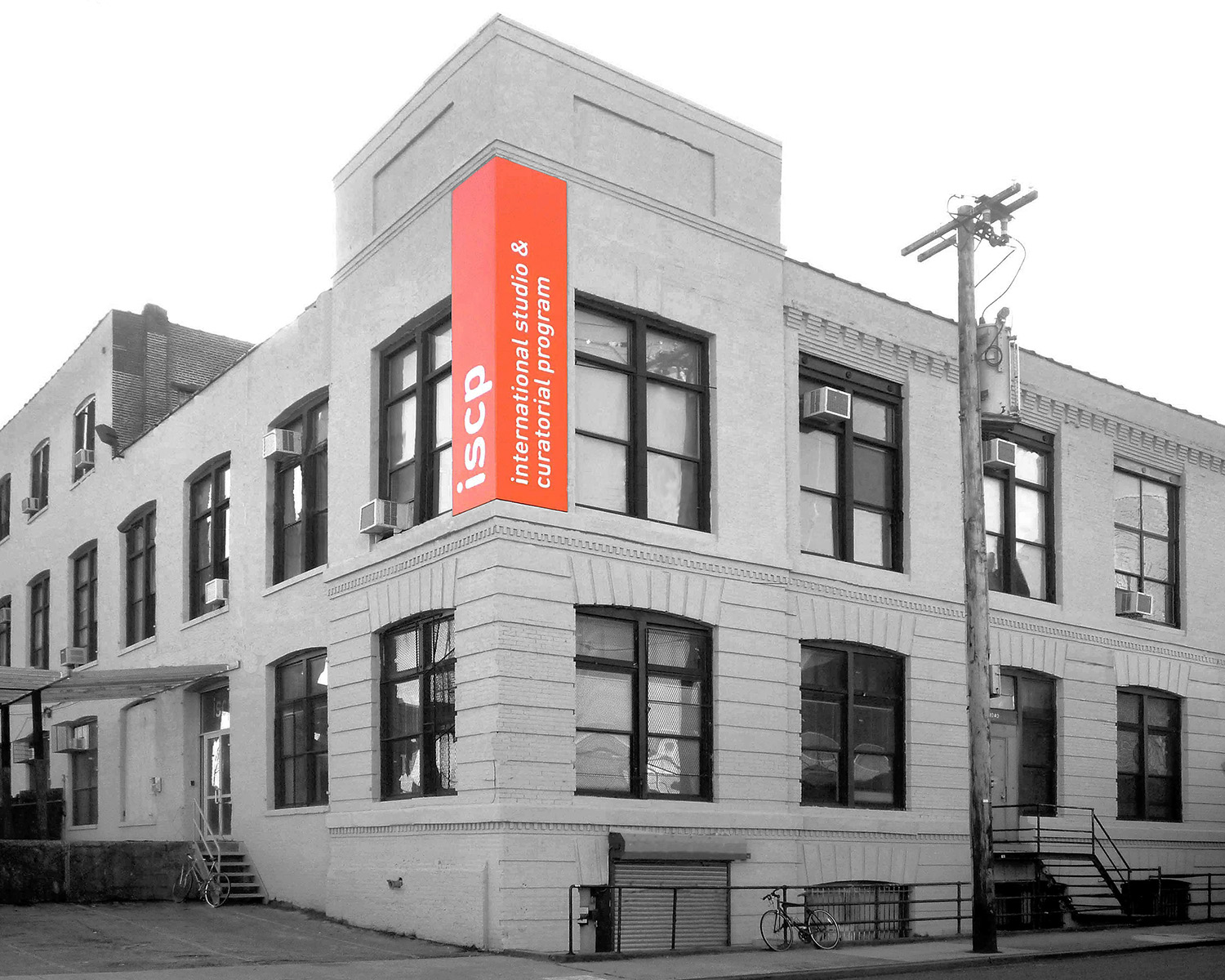 Entanglements: Before and After NAFTA
Curated by Bárbara Perea Legorreta
From June 4 – September 27, 2019
Tuesday–Friday, 12–6 pm, and by appointment
International Studio & Curatorial Program (ISCP)
New York
The International Studio & Curatorial Program announces the opening of Entanglements: Before and After NAFTA, a group exhibition organized by resident curator Bárbara Perea Legorreta, on Tuesday, June 4, from 6–8 pm.
In the wake of the recent and tense renegotiation of the three-way North American Free Trade Agreement (NAFTA) between Canada, the United States, and Mexico, the growing humanitarian immigration crisis, and new draconian United States border policies, this exhibition presents a critical and transhistorical analysis of economic exchange in North America through the lens of contemporary art practices.
The featured artists in Entanglements: Before and After NAFTA explore a range of issues including links between Canadian mining interests and organized crime, the effects of Big Sugar on the post-NAFTA diet, the necropolitical instrumentalization of populations in service to the drug trade, and other entangled undercurrents that are related to this pact. Currency and exchange value, resource extraction, oil trade, raw materials and shifts in agricultural patterns and food sources, are addressed by eleven artists in a complex interrelated multi-media installation marked by objects, symbology, appropriated imagery, and audiovisual narratives.
Artists in the exhibition are Alejandro Gómez Arias, Gina Arizpe, Patricia Carrillo Carrera, Virginia Colwell, Arcángel Constantini, Iván Edeza, Fritzia Irizar, Jason Mena, Roy Meuwissen, Yoshua Okón, and Miguel Rodríguez Sepúlveda. Of the eleven artists, eight are from Mexico, two from the United States, and one from Canada.
The press release is available for download here.
http://www.iscp-nyc.org/
>
>
>
>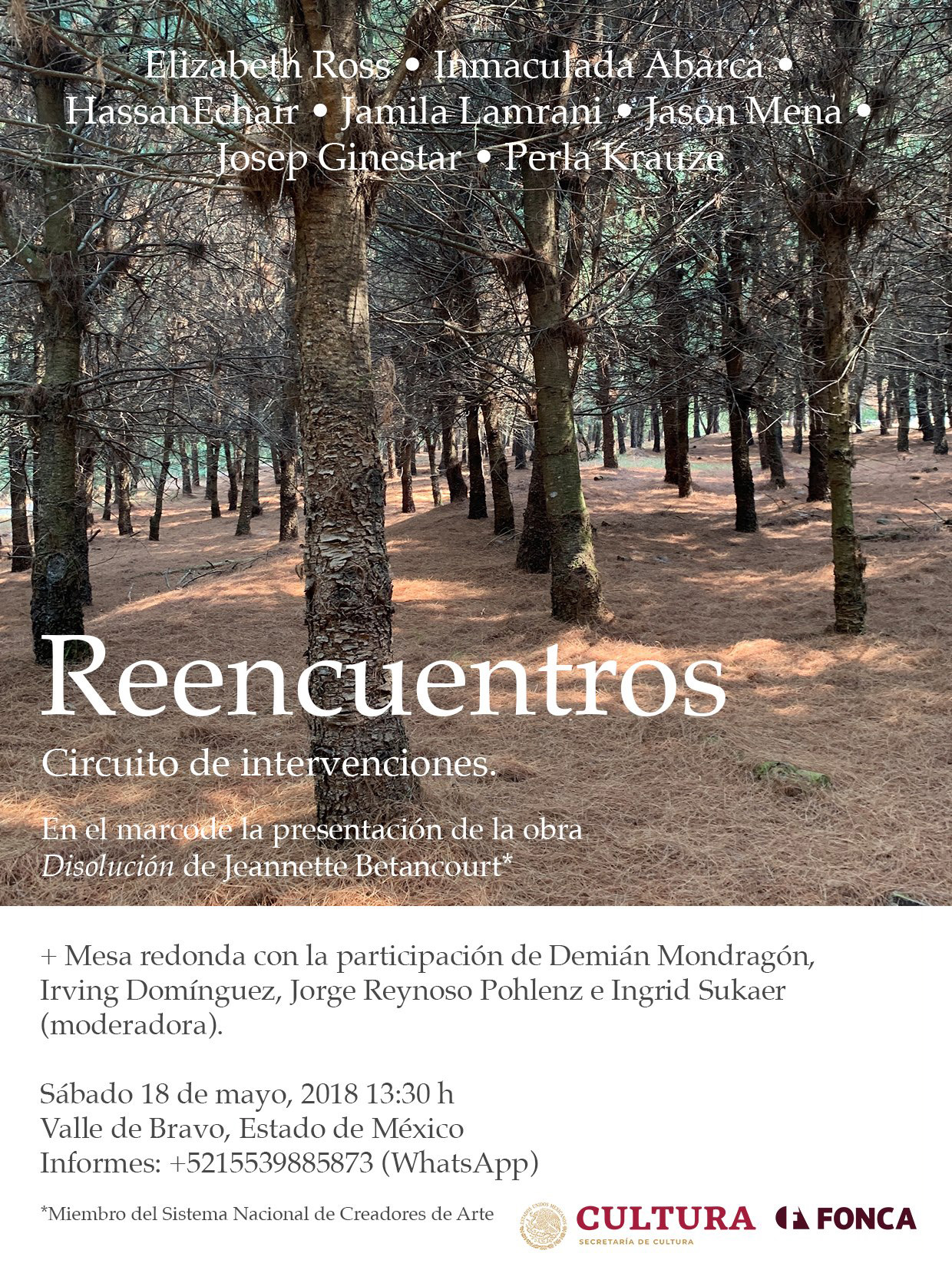 Reencuentros: Circuito de intervenciones
Sabado 18 de mayo de 13:30 - 17:30 hrs.
Valle de Bravo
Mexico
Presentacion de la Intervencion Disolución de Jeanette Betancourt
Mesa redonda integrada por Demían Mondragón, Irving Domínguez, Jorge Reynoso Pohlenz y Ingrid Suker (Moderadora).
Recorrido por el cicuito de intervenciones Reencuentros con la participación de Elizabeth Ross, Inmaculada Abarca, Hassan Echair, Jamila Lamrani, Jason Mena, Josep Ginester y Perla Krauze.
https://fonca.cultura.gob.mx/
>
>
>
>

You Made What They Wanted to See: Images for People in Solitary Confinement
April 20 - July 1, 2019
Central Library
Brooklyn Public Library
New York
Photo Requests from Solitary (PRFS) is a participatory project that invites men and women held in long-term solitary confinement in U.S. prisons to request a photograph of anything at all, real or imagined, and then finds a volunteer to make the image. The astonishing range of requests, taken together, provide an archive of the hopes, memories, and interests of people who live in extreme isolation.
On any given day, at least 80,000 people are held in solitary in the United States, most placed there not by a judge or jury, but by prison staff. Some will remain for months, years, or even decades in conditions that have been shown to cause deep and lasting psychological and physiological harm.
The goal of PFRS is to fulfill each request to exact specifications for the person who requested it, with images that—through some combination of form, content, composition, design, and/or sheer commitment—are compelling enough that someone would want to return to them for repeated viewing. (People in solitary are sharply limited in the numbers of photographs they can have, so every image is important.)
In addition to sending completed photographs to the people in prison, PRFS uses the project to provide public education about solitary confinement and support campaigns to limit its use. Working in partnership with local advocates, we tour exhibitions of the request forms and photographs, hold events and discussions, and encourage media coverage on the subject of solitary confinement.
PRFS offers audiences a direct and powerful connection to people in solitary confinement, either by contributing photographs or by simply reading their requests and visualizing the images they have described. Making these often elaborate descriptions into images, which can then be sent back to the people who conceived of them, completes an artistic collaboration that acknowledges the shared creativity and humanity of individuals on both sides of the prison walls.
http://photorequestsfromsolitary.org/
>
>
>
>
>
>
>
>
>
>
>
>
>
>
>
>
>
>
>
>