Upcoming Show
>
>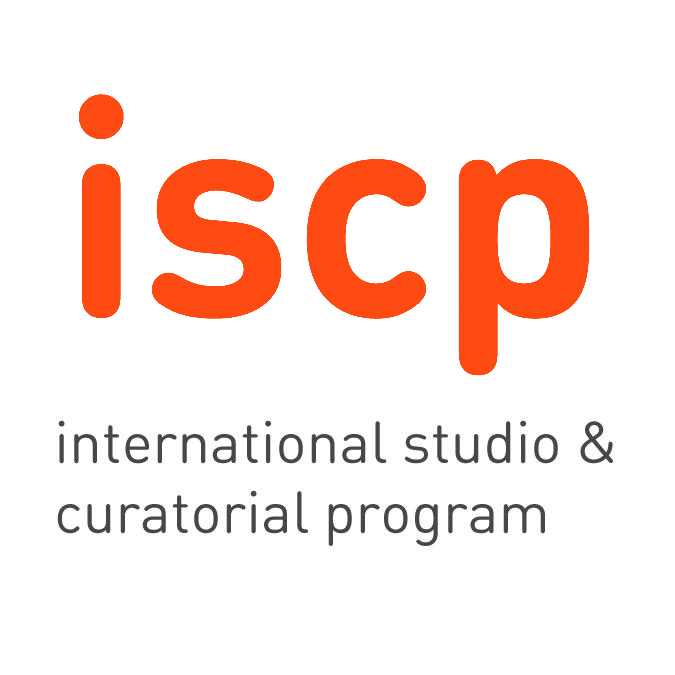 Entanglements: Before and After NAFTA
Curated by Bárbara Perea Legorreta
From June 4 – September 27, 2019
Tuesday–Friday, 12–6 pm, and by appointment
International Studio & Curatorial Program (ISCP)
New York
The International Studio & Curatorial Program announces the opening of Entanglements: Before and After NAFTA, a group exhibition organized by resident curator Bárbara Perea Legorreta, on Tuesday, June 4, from 6–8 pm.
In the wake of the recent and tense renegotiation of the three-way North American Free Trade Agreement (NAFTA) between Canada, the United States, and Mexico, the growing humanitarian immigration crisis, and new draconian United States border policies, this exhibition presents a critical and transhistorical analysis of economic exchange in North America through the lens of contemporary art practices.
The featured artists explore a range of issues including links between Canadian mining interests and organized crime, the effects of Big Sugar on the post-NAFTA diet, the necropolitical instrumentalization of populations in service to the drug trade, and other entangled undercurrents that are related to this pact. Currency and exchange value, resource extraction, oil trade, raw materials and shifts in agricultural patterns and food sources, are addressed by eleven artists in a complex interrelated multi-media installation marked by objects, symbology, appropriated imagery, and audiovisual narratives.
Artists in the exhibition are Alejandro Gómez Arias, Gina Arizpe, Patricia Carrillo Carrera, Virginia Colwell, Arcángel Constantini, Iván Edeza, Fritzia Irizar, Jason Mena, Roy Meuwissen, Yoshua Okón, and Miguel Rodríguez Sepúlveda. Of the eleven artists, eight are from Mexico, two from the United States, and one from Canada.
The press release is available for download here.
http://www.iscp-nyc.org/
>
>
>
>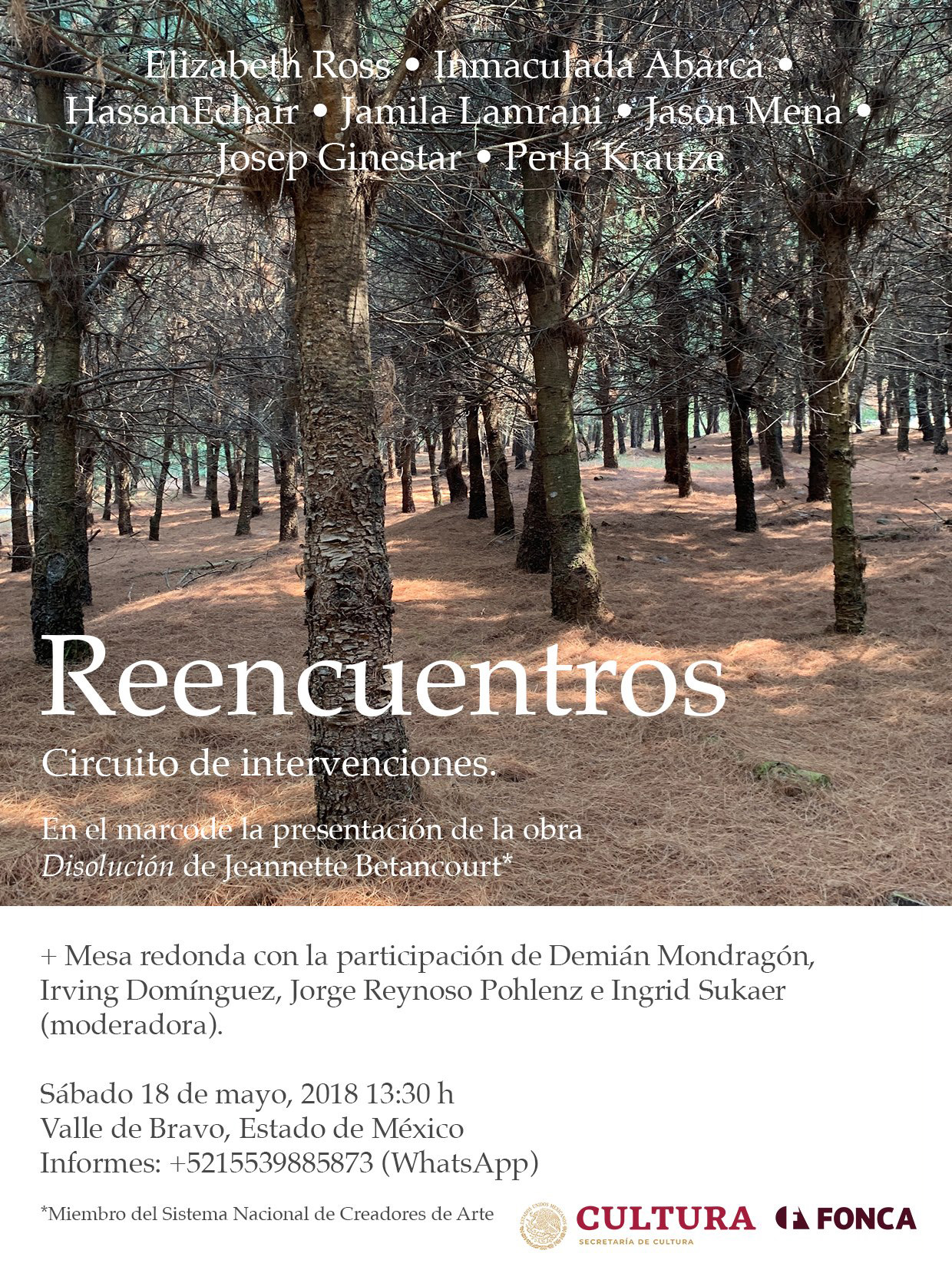 Reencuentros: Circuito de intervenciones
Sabado 18 de mayo de 13:30 - 17:30 hrs.
Valle de Bravo
Mexico
Presentacion de la Intervencion Disolución de Jeanette Betancourt
Mesa redonda integrada por Demían Mondragón, Irving Domínguez, Jorge Reynoso Pohlenz y Ingrid Suker (Moderadora).
Recorrido por el cicuito de intervenciones Reencuentros con la participación de Elizabeth Ross, Inmaculada Abarca, Hassan Echair, Jamila Lamrani, Jason Mena, Josep Ginester y Perla Krauze.
https://fonca.cultura.gob.mx/
>
>
>
>
>
>
>
>
>
>
>
>
>
>
>
>
>
>
>
>